Introduction
What are some fantastic activities for teachers to do on Christmas break? Over the past 20 plus years, I have spent my Christmas break in many different ways.
I spent huge amounts of time with my children.  I struggled to get everything done before Christmas.  And once I was on the other side of Christmas, I did several different things.  Sometimes I did next to nothing, just to get rest.  Sometimes I spent time with my family in and out of the house.  And a lot of times, I snuck in more work so I wouldn't have to do as much once I got back to school.
Most of the time it was a combination of all of the above.  But I do know that I spent way too much time worrying about getting back into the swing of things after break.
The Answer
So what are some fantastic activities for teachers to do on Christmas break?  I made up this list of 22 really good things to do that will allow you to get some rest and refreshment, have fun, spend time with your family and friends, and maybe even find some time to sneak in a little bit of lesson planning for the new year!  And as a special bonus, none of these suggestions will break the bank!  Here is the breakdown: 
1.  Don't even think about work!
2.  Prioritize time with your family. (Spend intentional time!!!)
3.  Return to an old hobby that you haven't been able to do because of lack of time.
4.  Try a new hobby that you have been looking at but didn't have the time.
5.  Get to that book you've been dying to read.
6.  Call or text an old friend and go on a lunch date.
7.  Spend time on Pinterest for inspiration.
8.  Learn how to play a video game with your kids.
9.  Go to a local tourist spot that you've never been to.
10.  Decide with your family on a new restaurant that nobody has been to.
11.  Hold an impromptu neighborhood afternoon tea at your house.
12. Have a Duolingo competition in your house.
13.  Try to walk outdoors at least a little bit every day.
14.  Hold a play date with all your other mom friends in a public location.
15.  Cook your favorite comfort food recipes. (or even your favorite gourmet recipes).
16.  Stay in bed for a day and watch movies with the kids.
17.  Visit a botanical garden.
18.  Have a family game night.
19.  Catch up with another teacher that you know is having a hard time and get coffee or lunch.
20.  Do your back to school planning at Barnes & Noble.
21.  Get organized at home.
22.  Rethink what worked and what didn't before break and make the necessary plans to re-organize before you go back.
But First–
Before I begin running through this list, though, I would like to share with you a survey that was done in 2017 regarding the emotional wellbeing of teachers across the nation.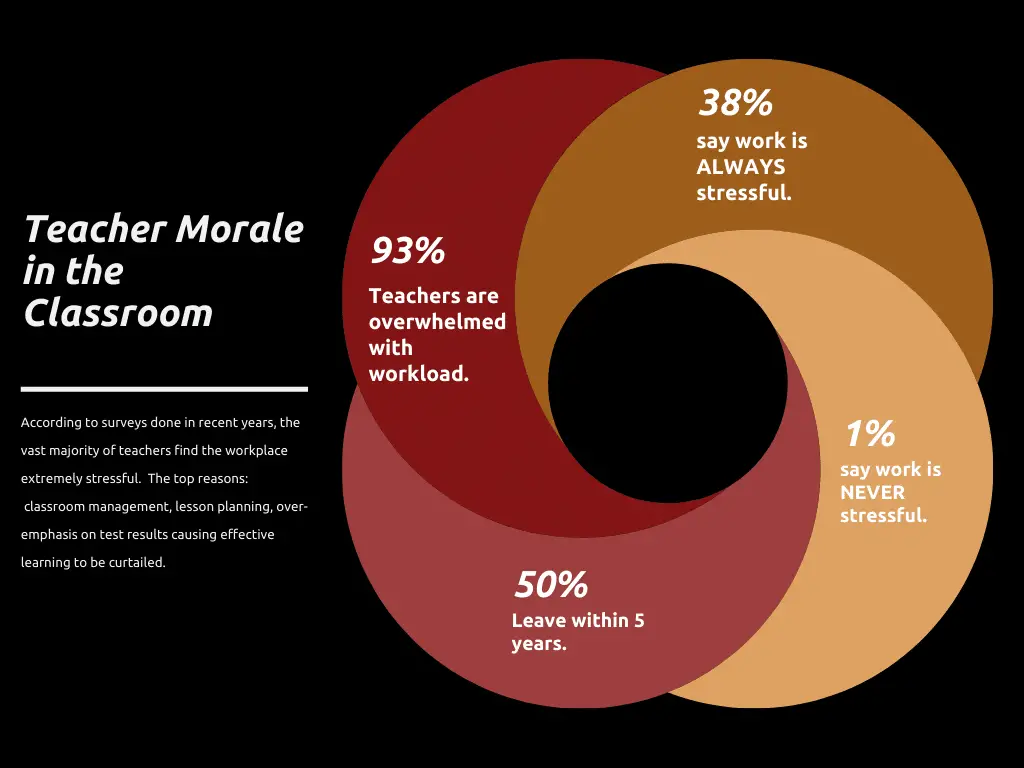 According to the American Federation of Teachers, 61% of teachers are stressed out and 58% say that their mental health is not good.  Other studies report nearly 100% stress in teachers, not only throughout America, but throughout the world.  You can find a report regarding this on a site called The 74. 
If you are not familiar with the purpose of The 74, check out  this video from The 74 regarding their work with teachers and families in helping to make education better for the 74 million students currently in American education.  It is just over a minute long.  You can take a look at it right here:
This report from The 74 is exactly why it is important for teachers to do some of these activities on Christmas break.  That time to decompress is critical to being able to go back to work in a better state of mind!
So What's the Point?
So all those statistics are to say that teachers NEED a break!  And having a ready list  of fun and affordable activities available will make life that much easier.
Okay, so on to the list!
The List
1.  Don't Even Think About Work!
Okay, so I know that at some point during your break you are going to have to regroup and start planning for returning in January.  But you should not even try to attempt to do that until you have had some serious time not thinking about it at all.
As a person who has spent nearly my whole life worrying about all the next things, I realize this is a tall order.  But I have gotten better about it.  (Hopefully it won't take you all until your 40's to get there!)
I do know from experience that when I took a total break from whatever job or project was stressing me out, when I did return refreshed and rested, I handled it so much better than had I not gotten a break.
So maybe wait until the last 5 days before  your return to start working on this.  I know it doesn't sound like much time.  But if you use the earlier time for home, you may just find that things got organized enough on the home front to be even more productive on the school front!
2.  Prioritize Time With Your Family
For most of us, spending time with family is just what we don when we are not working or planning.  But if we tweak that time just a little bit more to be more intentional, it can be even better time spent!
You can even intentionally plan down time.  I think the key here is to know when you all are good to be up and at it and when it's better to just chill and refresh.
Post holidays is actually a good time to mix both pretty evenly.  Everybody is exhausted.  But everybody also wants to get out and do new and fun things.  So just remember to exercise balance and pick up on everybody else's tired cues (and don't neglect your own).
The truth is there just isn't enough time, even for just family and nothing else!  There is so much to do with our family!  But being intentional about it will help relationally as well as with time management.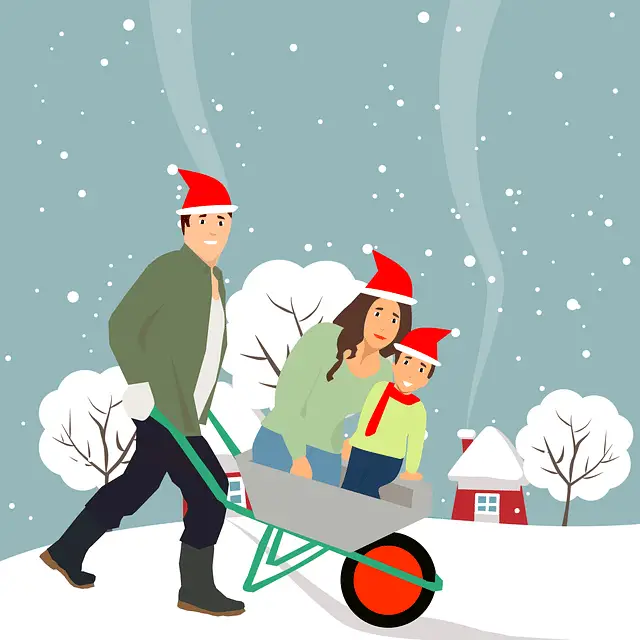 3.  Return to an Old Hobby That You Haven't Been Able to Do
We all have those hobbies that end up by the wayside because work and other obligations get in the way.  And I know that a short break from school isn't going to solve that in a huge way.  But it will be refreshing to revisit that thing you used to love to do so much.  It could be painting and new picture (you could even paint something for your desk when you return to school!).  Or it could be to start up on your piano that has been collecting dust forever now.
Or you could actually finish those three books on your nightstand that you've been too tired to get past a page or two at night.
Regardless of what hobby you choose to  pick up in your spare time, be easy on yourself if it isn't as great as it used to be when you were doing it all the time.  Sometimes it takes a bit to get back into the swing of things.
And you may enjoy it so much that you decide to devote an hour or so twice a week just to get back into it without breaking the time bank!
4.  Try a New Hobby that You Have Been Interested in but Haven't had Time
This can literally be anything that you saw on tv or online, or that you heard someone talking about.
Or it could be that crazy thing you've been talking with your friends about doing but never actually thought about making it a reality.
The sky's the limit here (except maybe for budget), but if your budget allows for whatever that hobby is, then DO IT!  I have never heard anybody say, "I wish I didn't go ahead and do that thing we've been talking about doing for years."
This could be a life-changing activity.  It could lead you in directions you never dreamed if you decided to try something new and discovered a whole new world.
5.  Get to That Book You've Been Dying to Read
I read book reviews online from time to time, and it kills me that I can't just instantly order that book and start reading.
My whole family makes fun of me that I literally read anything I can get my hands on.  So unfortunately, I have to guard the space around me.  When surrounded in books, it is hard for me to function!  Except to sit and read, of course.
Fortunately for me, my work field is dependent on a lot of reading and research.  So I get plenty of reading in.  But for the stage of life I am in right now, the fun reading is on hold for a bit.
But for this Christmas break, I will be reading one book that I have had sitting in my dining room for months now.  And I won't feel a bit of guilt for reading a non-work-related book!
6.  Call or Text an Old Friend and Go on a Lunch Date
Better yet, call or text all of the people that you have been wanting to connect with but just couldn't seem to get the planets to align.
We are all so busy.  Almost nobody has time on their hands.  So when you text out of the blue and tell them you miss them and have been thinking about them, they will be touched, not offended that it has been so long!
At the end of the day, our relationships with people are the thing that counts the most in life!  Knowing that there are people out there that care about you makes life that much better!
–I'm going to take a break from writing this article to text a friend now!–
7.  Spend Time on Pinterest for Inspiration
I have to admit, I already spend about 15 minutes a day on Pinterest for work, but there is always a minute or two to check out the best chicken Instant Pot recipe (my oldest daughter got me an Instant Pot for Christmas–I love it!), or the best ways to freshen up and redecorate my spaces after Christmas.  Oh, and organization!  Okay, back to the topic.
For all of those activities you've been saying you wanted to do when Christmas break got here, now is your chance!  And Pinterest can help you collect your thoughts so much quicker than trying to figure it out yourself.  Someone else always has a better idea.  Pinterest can help you save time in planning and inspire you to do even more than you thought you could!
8.  Learn How to Play a Video Game with Your Kids
Believe it or not, this has turned out to be one of my favorite activities on Christmas break, or any break for that matter.
I loved playing video games when I was young.  Then I grew up and got busy and life got crazy.  I didn't think much about it.  Until my boys started begging me to get on Clash of Clans.  Haha.  I resisted for quite some time.  And then I felt really bad.  They were wanting to engage with me and I wasn't responding very well.
So I ended up doing it.  They set me up because they were so excited.  And I actually loved it.  But what I really loved about it was that my kids were happy to invite me into something that they enjoyed.  Especially as kids get older, those moments can get more rare.
So maybe video games are not your favorite, but the value of playing with your kids, plus knowing what they are talking about on their level, makes it so worth it.
For the record, I played a little bit of Fortnite with my youngest son.  I was soooo bad.  He laughed so hard at me.  And then we decided I would watch him play.  He was still very grateful for the engagement.
At the end of the day, the point here is bonding with your kids that makes them realize that you really are there for them.
If they can trust you in these things, they will know they can trust you in the big things!
9.  Go to a Local Tourist Spot that You've Never Been To
This is one of the best activities on Christmas break because it is fun and new and you are spending time with your whole family.
How many places are there near where you live that you have passed by or seen in advertising and said that you should go there sometime?  But then you never get around to it.
Make today your day!
The big problem for me on this is that I have this conversation with my family frequently.  But then when we are trying to find something to do, we totally forget what those things were that we had been talking about.  So going forward, I will be making a short list on my phone every time we have that discussion.  Then when we are looking for something to do, we can just pull out that list.  And we will have instant options!
10.  Decide With Your Family on a New Restaurant That Nobody has Been To
This is one of my favorite activities even when we aren't on Christmas break!  You've gotta eat, and sometimes eating out is all you can muster up after a tough day in the classroom (or whatever stressful job you had for that day).
The difference here is that there is a more relaxed tone to the event.  It isn't like you have to feed the starved masses before they all turn on you.
If your family doesn't do well at discussing ideas and making a decision together, then maybe you can talk about it with your significant other and then bring a couple of choices to the table for the rest of the family to help decide.  Just make sure that all the choices that you provide are viable for you.  Then you won't get stuck in a tough situation.
Or you could always make it a surprise.  But you will probably have to let others provide you with the surprise every once in a while too.
11.  Hold an Impromptu Neighborhood Afternoon Tea at Your House
Don't panic!  I am not asking you to have a perfectly decorated Southern Living home with homemade petit-fours and hand squeezed lemonade to go with your perfect tea.
This is about spending time with others around you.  I have lived in my neighborhood for over 15 years now and I have been blessed with the best neighbors!
They probably aren't expecting you to pull out the red carpet.  You all have seen each other in your jammies getting the mail or newspaper or bringing the trash cans back in.
Just have a few low-key things to offer with your tea or coffee (or whatever you all like in your neighborhood).  And maybe tidy a bit up in the rooms you will be using.
The time spent visiting will be so worth it.  Catching up with neighbors is pretty awesome.
And it is motivation to at least make your living area sparkle a little bit.
My kids used to always say we should invite company over all the time so the house will stay clean.  They were so much more motivated to help when they knew people were coming over.
12.  Hold a Duolingo Contest in Your House
My kids always beat me on this one.  But who is really winning here?  They are super motivated to get more gold emblems than me.  So far only one has!  So that makes this the best one of the best mom activities on Christmas break!
I do have to admit that we all liked the old Duolingo much better than the newer one.  We actually stopped using it for some time.  But we still haven't found a suitable alternative.  So although we don't prefer it, it works for now.
If you all know of a great language app, let me know!
Also, this is one that will continue long after break is over because it only takes a few minutes a day and once you get on a roll, it is hard to just stop!
13.  Try to Walk Outdoors at Least a Little Bit Every Day
Although this is a great activity for Christmas break, it is really a good practice for every day of the year.
Of course, weather plays a big part in this.  And climate.  If you live in a snowy part of the world, then dressing warmly would be critical to enjoying it.
But for those of us who live in more temperate climates, walking is a bit easier of an undertaking.
There are great emotional and health benefits to walking.  I won't go into them here because this post doesn't have enough room left for a lot of small details!
But when we walk, we generally have clearer thoughts and the fresh air helps to make us just feel better in lots of ways.
14.  Hold a Play Date With all Your Other Mom Friends
This is one of the easiest activities on Christmas break that you can do!  But it has such a great takeaway.  It is awesome to get to see your friends on your down time.  Plus all of your kids are getting their social time in.  And everybody is happy!
Make sure to meet in a public location.  A park if the weather is mild is great.  Or an indoor play area is great too.  If you all belong to a church, then you could hang out for a while at church.  This way, nobody has to clean everything up for company.  You can just enjoy each other's company with no strings attached.
Bring snacks with you!  Your kids will appreciate you for this one!
15.  Cook Your Favorite Comfort Food Recipes
Or you can cook your favorite gourmet recipes since you have more time than usual.  Whatever you have the energy for.
A great way to make this activity even better is to bring your kids in the kitchen to cook with you.  My kids enjoy cooking great food most of the time.  And the benefit to that is that if I have to be out of town, they can all cook!
Sitting down to enjoy the fruit of your labors together is the biggest reward.  Especially with comfort food!
16.  Stay in Bed for a Day and Watch Movies With the Kids
This is kind of one of our favorite activities to do on Christmas break, as well as summer break.  At first.  We tend to binge watch a series or a movie franchise.  But we also tend to get bored after a few hours.  But it's so much fun to start with and so relaxing!  Sometimes just hanging out with your kids is the best bonding.  No expectations.  Just time.  And doing something you all enjoy.
A great pairing with this one is number 10 on this list.  As soon as you all realize you have had enough, you can move the discussion to what new restaurant you can try out.
17.  Visit a Botanical Garden
This is one of my favorite activities on Christmas break but also during all three of the other seasons.
Every season brings totally different plants in their glory.
But the thing about botanical gardens or arboretums is how calming and peaceful they are.
It is already really good for your health to be surrounded in healthy plants.  But there seems to be a healing emotional quality to them as well.
18.  Have a Family Game Night
This is not an activity exclusive to Christmas break, but it certainly a good option for the extra time you have!
Just make sure that everybody gets to pick something they want to play and that there are plenty of age appropriate options.
We tend to always be buying new games, so it doesn't really get old here.  Lately, we have been loving the murder mystery games as well as the escape room games.
What are your favorite game night activities?
19.  Catch Up With Another Teacher That You Know is Having a Hard Time
This may be one of the most important activities to do on Christmas break because of the potential to really help a fellow struggling teacher.  Everybody who has taught for any length of time has struggled.  So if you happen to know of another teacher who is having a difficult time, give them a call and set up coffee or lunch.
The fellowship will be so sweet because they will know that you have walked in their shoes.  They will be willing to confide in you because they know that you will understand.  And when they hear about the struggles that you have come out of, they will know that they can overcome too!
What a tremendous opportunity this is to bring some sunshine into someone else's world!
20.  Do Your Back to School Planning at Barnes & Noble
Now I am starting to ease back into reality.  The last 3 items on this list will be referencing a gentle change in thought back to life.
While the break is totally awesome, reality says that at some point we do need to start thinking about getting back to work and how that is going to go.
The best way I have found to do this is to go to Barnes & Noble and take my laptop and planner with me.
I can research and plan so much more without interruption.  It is worth the travel time to be able to think quietly for a while.
The only drawback I found to this was because I was fully enjoying my coffee and planning session, I would need to use the Ladies' room.  So my workaround for this was to invite another teacher with me so we can watch each other's stuff if we need to leave.  Then we don't have to pack everything up and risk losing the table space.
Plus you have someone else to bounce ideas off of and actually help with each other's planning!  Even more times saves and more inspiration for your classrooms!
21.  Rethink What Worked and What Didn't Before Break and Make the Necessary Plans to Re-organize
This one is kind of in conjunction with idea 20, but I wanted to give it some individual attention because it is a huge part of the whole picture.
We are generally doing this throughout the year as things go well or don't in the classroom.
But this is a perfect time to make large changes if something over time just isn't really working.
22.  Get Organized at Home
My final idea for activities during Christmas break is to get your home organized.  You can focus on one room per day and just give it the attention that you haven't been able to give it since school started.  Even if you only get to a few rooms, it is a great start.  Just make your first rooms the ones you use the most so you get the most bang for your buck.  Then if you don't finish, you did get the most critical ones done first.
Conclusion
This is definitely  not a conclusive list.  Feel free to leave a comment about what activities you do on your Christmas break, teacher or not!
Oh, and don't try to do all of these ideas–you will return to school exhausted and already ready for another break!
For more articles on Teacher Life, click on these links:
How Do Teachers Support Each Other?
Sources
61% of Teachers Stressed Out, 58% Say Mental Health Is Not Good in New National Survey — the74million.org
Lots of Teachers are Super Stressed Out — futurity.org