It is with my apologies that I am writing this post today instead of the normal Free Book Friday articles that I have been doing.  I must temporarily put Free Book Friday on Hold for now.  But hopefully by next week we will be back on track.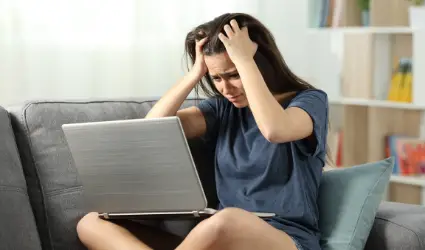 The Email
So let me explain what is going on.  Two days ago I received an email from Amazon.  I knew immediately what it was.  It said it was an update of their terms.  And I immediately knew that it was just their next reduction of fees for affiliate sales.
This is nothing new, and I wasn't that upset upon seeing it and opening it to see exactly what the changes were.  And then I was stunned.  The rates of affiliate sales were slashed often to less than half of what they were and they were slashed across the board.  This was not a small change.  Here is a chart with the before and after rates:
Since then the internet selling world has exploded with anger and confusion about Amazon's very untimely decision.  Ad revenue is down as well as unemployment numbers skyrocketing around the world.  Amazon was one of the very few companies that was actually thriving right now because we could order from home if we couldn't get out of our houses.
One Extreme to the Other
Last week, Amazon's response to this was that they would be hiring hundreds of thousands more people to make up for the out-of-control huge demand.  And then this week, they took their record-high profits and decided to take them away from their affiliates.   What a low blow!  Oh, and how they started that email:  "Hello Associate, We hope you are staying well at this time."   Bahahaha.  I feel  the sincerity.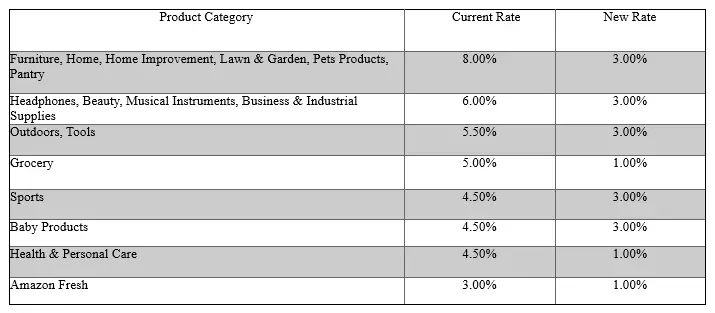 I do understand they are a business, but that is not ethical business in any sense of the word.  And there were other issues as well.  For some time now, Amazon has been doing things behind the scenes (manipulating cookies, hiding multiple hits daily to their site that were showing up in my Wordpress analytics) that were making me question the validity of continuing with them.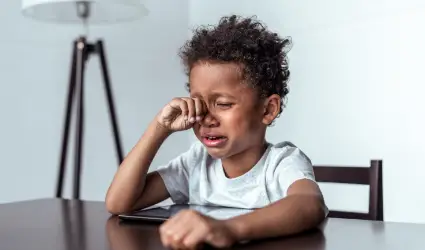 There Is a Better Way
In contrast, I know we all love to hate on Walmart.  And honestly, I have avoided shopping there quite a bit over the past few years because there is some frustration with the experience.  But there are a few things I notice about Walmart.  First, they have employees that stay there for a lot of years.  There are cashiers at my local Walmart that have been there since the store opened 25 years ago.  (How has it been that long--surely I'm not old enough for that to be the case!)
They also pay significantly more than minimum wage and other companies have had to raise their hourly wage rate to keep up with them.
My sister-in-law has worked for Walmart for some time.  And last week she announced that Walmart was offering special bonuses right now for their employees because they have been worked so hard to keep up with the Coronavirus demand.  And their June bonuses will be coming early.
If that isn't enough, they are also in the middle of hiring another 150,000 people to help keep up with demand.
Here are a couple of articles highlighting these facts and even more:
Walmart Issuing Cash Bonuses to Hourly Workers, Hiring Another 150,000 Employees
Walmart to Pay Nearly $550 Million in Employee Bonuses: 'It's Almost Like a Mini Stimulus Package'
And the best part about that last article:  they will get the Trump stimulus as well as the Walmart one.  This will really help them in ways that they have needed for years.
Way to go, Walmart!  You saw a need and took care of it in a humanitarian way rather than hoarding your profits and kicking people while they were down.
Going Forward
So all this is to say that I have decided that I need to change all of my Amazon affiliate links to affiliate companies that are paying more reasonable rates and showing a little bit more appreciation for the world as we are living right now.  It will take me a little bit of time to do that.  But in the end, I am hoping to actually have a better experience for my readers.
Here are a couple of videos from well-respected men in the blogging/internet marketing community.  It's Jim Harmer and Ricky Kesler from Income School.  They do a great job of talking about how to move on in a productive way.
Just for the record, while Jim and Ricky (actually mostly Jim) can get easily excited, I have never actually seen them angry like this.  So if you aren't familiar with them, I assure you they are generally wonderful people!  And actually their anger is not necessarily unwarranted.
Here is a video from Jim and Ricky from a year ago.  They could already see this coming, but not so fast and so hard.  They also talk about the other disadvantages that working with Amazon was  causing to affiliate sites.
Here is one more video from another great guy in the internet/blogging world.  His name is Alex and his Youtube channel is WPEagle.  It has been one of the most helpful places for me to get help on building my site.  And he is very familiar with the Income School methods and uses them in his work.
If you have a favorite internet guru on Youtube, I am sure they have also weighed in on this issue.  Feel free to share that with me!
Conclusion
The bottom line here is that this isn't really new news.  Amazon has been trending this way for a long time now.  And all of us that were affiliates with them could see it coming.  The biggest issue here is the timing.  So changing things to help protect my business from taking more unnecessary hits now is definitely the better route to go, especially when thinking about the long term.
And why is this an issue when Free Book Friday isn't even costing you money?  The reason why is because I really can't endorse a company that treats its people so badly on any level.
So hopefully,  putting Free Book Friday on hold will be a very short blip on my screen.  I hope it will be back next week and better than it has been yet! In the meantime, while I am working on changing things up, you are welcome to check out my previous Free Book Fridays and see if there is anything you missed.  Here they are:
Free Book Friday:  Something for Everyone!
Free Book Friday 2:  Something for Everyone!
Free Book Friday 3:  Something for Everyone!
Free Book Friday 4:   Something for Everyone!
FreeBookFriday 5:  Something for Everyone!
So what are your thoughts about Free Book Friday on Hold (and all of the other sites that are now scrambling to change out their links)?  How has this news hit your world?  And what ways did you think about for recovering your profits?  I would love to hear what you all are thinking right now!  Just comment below.
See you soon!  ♥