I am always trying to think outside of the box for my classes.  I am determined not to give my students a chance to get bored.  And for the most part it has been a successful endeavor.  And that is the reason for this post featuring a Candy Cane Hunt.
So what makes having a candy cane hunt a great unique classroom idea?  Any activities that you can do with your class that immediately allows them to change gears from the work they were doing.  But they need to be things that make their eyes light up!  And the time spent in these activities will be gained back many times over by refreshing your students souls!
Oh, and can I add that your soul will be refreshed as well by change in routine?
Choosing a Unique Classroom Activity
By the time kids get to middle school, they are kinda tired of charades, hangman, and all the other classroom standbys that they have been doing for so long.  So we teachers need to come up with some "knock it out of the ballpark" great ideas that will make their eyes light up instead of roll.
So what is my unique classroom idea for this week? It is a Candy Cane Hunt!
Christmas is right around the corner, and I can almost guarantee your classroom is feeling it.  Everybody is on edge and restless at this time of year.  Christmas and Christmas vacation is imminent.  And focusing on the task at hand can be very difficult.
So doing a fun activity like this can actually help your students to see that you are on their side!  You get their restlessness and lack of desire to be plugging away at their lessons.  So a quick distraction that lets them know you understand is a perfect idea!
The Surprise Element
If you spontaneously announce to the class in the middle of an especially difficult concept to put away what they are doing and line up at the door, they will first look at you like they are crazy.  Respond with a smile and that look of mischief/temporary insanity that teachers can be so good at.
They will return that with a smile and be ready for whatever you have up your sleeve.
Of course, you knew all along that you were going to do this.  But they don't need to know that right now!
The Logistics of Your Candy Cane Hunt
1.  Getting Your Candy Canes
Okay, so the first thing we need to think about is procuring your candy canes.  I got a collection of every different size from the boxes of mini candy canes to the standard size, then one-foot tall ones and finally 3 2-foot tall ones.
2.  Pick Your Location
The next thing you need to do is choose a place to hold your candy cane hunt.  I chose one of our local parks because I love how the pavilions look just like gingerbread houses.  It made the perfect seasonal backdrop for our special activity.
If your candy cane hunt is a more spontaneous event, then you won't be able to transport the students over to a park, but there are some great options at your school campus.  You can do it outside, whether on the playground, or in a nearby woodsy area.  You can also do it in a gymnasium or cafeteria, especially if those areas have a stage or extra features that you can find more hiding spots.
3.  Prep the Space
If you know that nobody else will be using the space in your time frame, then you can hide the candy canes ahead of time and then just get to it when the class gets there.
Another way around the prep part would be to have a teachers' assistant or parent do it for you while you are with your class.  That will allow you to get things hidden just before you start.  It is by far the best option.  But if you don't have an assistant, getting a parent to help will generally not be very spontaneous.
One more option would be while the kids are at PE, lunch, or another class that you are not teaching, you can set it up.  The students will never see a time that you were gone.
When you hide your candy canes, make sure you have every level of skill in hiding spots covered.  Think high and low, obvious and barely there.  I would make sure that all of them can be seen at least a little bit.  That will ensure that there won't be any stragglers left behind to be discovered randomly three months later.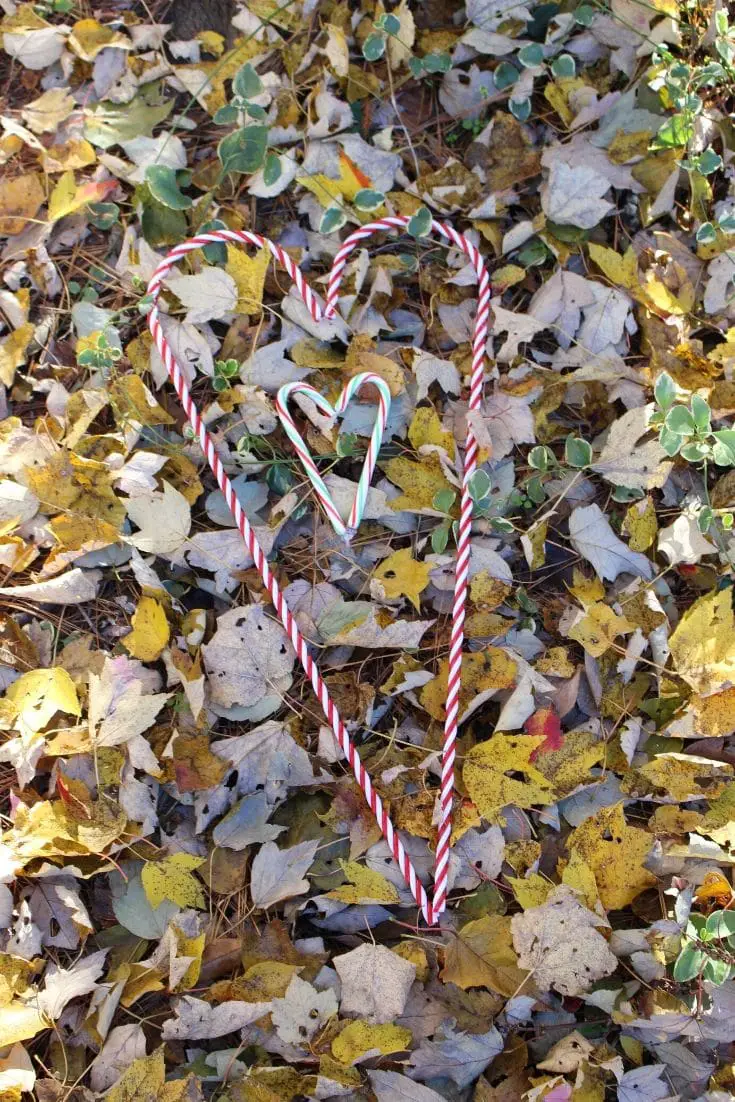 4.  The Hunt
Now is the time for the kids to try to find what you have hidden.
You and your assistant (if you have one) will have fun watching the kids as they hunt for those candy canes. Be prepared to help out the kids that aren't so adept at finding things.  They will be grateful that you cared enough to make their experience fun too!
5.  Rewards
The reward is already built in because they will get to eat the candy cane(s) they found.  You will probably want to make sure there weren't a huge surplus of candy canes to be found.  That way your kids won't be eating 5 of them instead of one or two mini ones and a larger one.  The parents will thank you!
If you would like to supplement the reward, you can always give out some Christmas themed pencils or bookmarks.
Alternative Game Idea
One of my students' favorite things to play has always been Sardines.  When we were doing Narnia, it was Lamp Post Sardines.  For Pilgrim's Progress it was Burden Sardines.  The list goes on, but you get the idea.
So how does this relate?  You can use your large non-candy candy canes to play Sardines.
For those that are not familiar with what I am talking about, it is basically hide and seek with a theme.  One child hides with the candy cane in a spot that is out of sight but big enough for when people find them and can hide with them.  Then as people find the candy cane and person they will squeeze into that spot, hence the name Sardines.  This continues until the last student finds the hiding space and all of the others.
You will want a teachers' assistant or parent to be with the initial student that leaves so that nobody is left unattended or lost.
The biggest problem I had with this game is that the kids want to keep playing and everybody wants a turn being the initial hiding person.  My best solution was to play it frequently enough that by the end of the year everyone had had at least one turn.  And promising the kids they would get a turn eventually does help to get everybody back to their academics.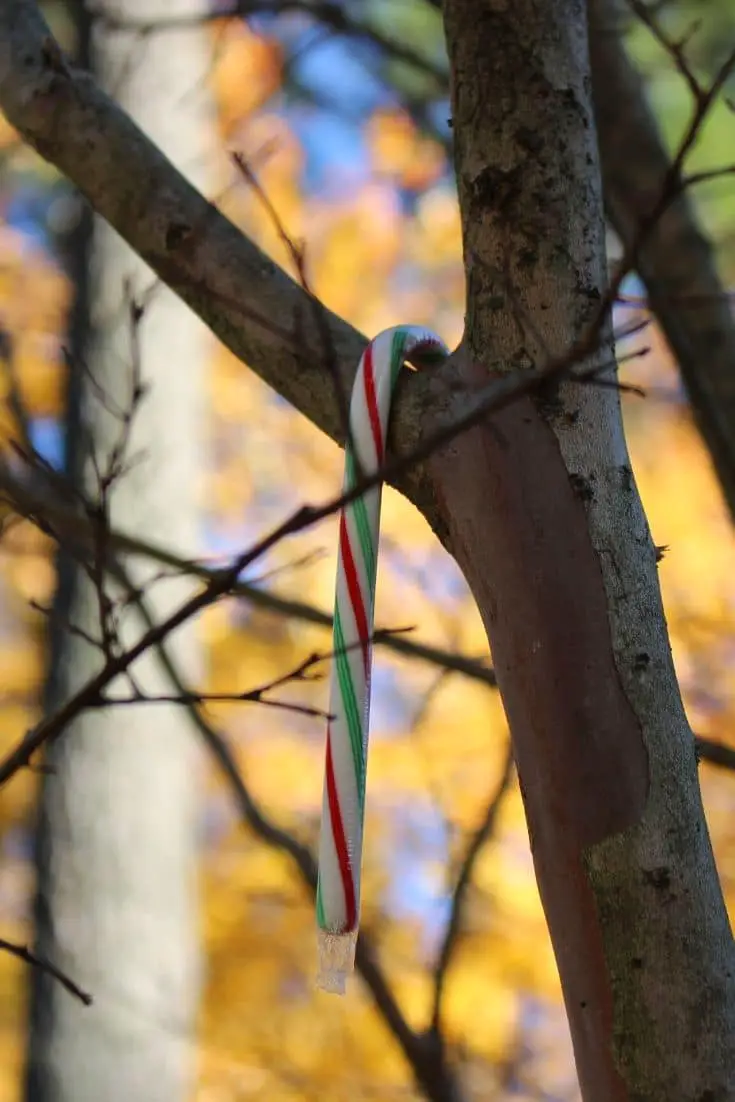 Conclusion
Oh, and a final hint for you:  this trick works for your bored kids at home too!  And of course it works for homeschools too.  Just tell them to get their shoes on and get in the car.  Then head to the nearest park, playground, or other area that you know of that this could work in!  You would just need to either have slipped out for a bit to set them up, or you could have an older kid play on the playground while you are behind the scenes hiding them.
For more great ways to keep your students from getting and being bored, check out my article here.
Also, Canva has an amazing article with 19 ideas to promote more creativity in your classroom.  You can access that article by clicking here.