Although I have not taught younger elementary school classes, I did teach all eight of my children to read.  And generally speaking, although everybody learns at their own pace, most of my children were able to read in their head by the time they were around five or six years old.
As far as learning to read, some of my kids learned how to read as young as three years old. And others were not reading fluently until as late as nine years old.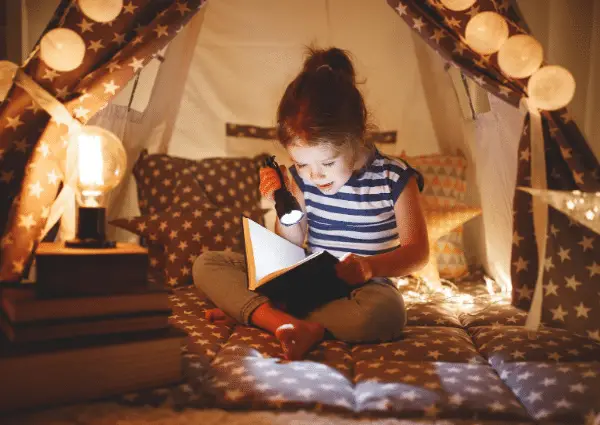 So then, based on personal experience and age at learning to read, what factors come into play regarding when a child should be able to read in their head?  Here is a list of five important thoughts that I discovered when I looked into research and my own personal experience with my kids:
How do we know that they are correctly reading in their heads?

 The more children read with a parent, teacher, or other person, the sooner they will find themselves reading in their heads.

When children read in their head rather than orally, they will enjoy many benefits.

There are ways that we can actually encourage and develop our children's ability to read in their heads.

What if we feel that our children/students aren't reading in their heads at the level we feel they should be?
Before we take a look at each on of these five points, I would like to clarify exactly what I am talking about in this article.
What Do I Mean by "Reading in Your Head?"
First of all, I do want to make sure we are on the same page about what I mean by reading in your head.  Many students learn to read really well and even early, but their brain isn't really comprehending on their reading.  Either they are focusing too much on the words they are reading or they are just not really focused on the content.  Subsequently, they are not actually reading in their head because they are not taking in what they are reading.
So by referring to when a child should be able to read in their head, I am talking about the point in time where they can not only fluently read what is in front of them, but also clearly comprehend and then engage with others on what they have just read.
So now that we have that cleared up, lets take a look at the five things I found regarding when a child should be able to read in their head.
How Do We Know They are Correctly Reading in Their Heads?
There are actually a couple of ways to know how accurately young readers are reading in their heads.  The first is that if they are reading pretty well out loud, they are going to be doing pretty much the same in their heads.
If you are still not confident that your child is accurately reading in their head based on their oral reading, you can always have them read a short passage to themselves.  Then once they are done, you can give them a quiz or just dialog with them about it.  How that discussion goes should give you a pretty good picture of how well reading in their heads is going.
I think the majority of time, parents and teachers are pleasantly surprised at how well our children do with reading in their heads once they start reading fluently.  In much the same as learning to walk, once they start reading, progress tends to grow exponentially.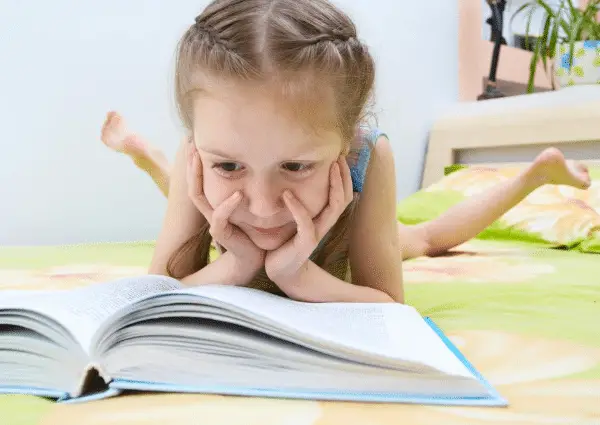 When Children Read in Their Head Rather Than Orally, They Will Enjoy Many Benefits
We often think that it is a disadvantage, especially for early readers, to read in their head rather than orally.  That is because we can't hear them and we fear they are not reading correctly.  They could be mispronouncing words.  Or they could just not be reading the words correctly at all.  And while this is somewhat true, what it is really saying is that WE as their reading helpers are at a disadvantage, simply because we cannot hear them.
The truth is that once children are reading, they are generally not reading with the difficulty that we are fearing.  In fact, there are several advantages to reading silently, even for early readers.
Less Distraction When Reading to Themselves
First, readers are not distracted by the words they are pronouncing and how they sound.  So they are instantly able to give more attention to what they are reading.
Second, silent readers are generally in a more relaxed environment than oral readers.  This allows them to focus more on what they are reading than what they look like or sound like, especially when around a large number of other people.  This is especially true when young readers are expected to read orally in front of several people and they are still nervous about doing so.
Increased Educational Efficiency
The more students, especially in younger grades, spend reading to themselves, the more they will automatically increase their reading comfort, reading level, and comprehension of what they are reading.
This will result in them being able to gain their own increased understanding in their studies as well as recreational reading.  And this will cause them to become significantly more efficient in their ability to learn than their non-reading and non-silently reading counterparts.
More Availability of Time When Reading to Themselves
When children are able to read in their heads, they discover that they are no longer waiting to find someone who is available to read to them.  They can simply pick up a book and start reading.  This is in fact, what causes many young readers to start reading to themselves.
They realize that they CAN do it, and they run with it!  What an amazing day for them, whether they actually remember it or not.  It is literally a huge turning point in their lives, which at their tender age, they have no idea how important that moment is.
It Helps Them to Read Faster
One of the side benefits of reading silently is that we are able to read faster.  That is true for young readers as well.  They more they read, the faster and more efficient they will become.  If they are able to read and comprehend faster, that means they will also be able to learn more!  What a great tool that can be used from an early age!
It Can Help them Develop a Photographic Memory
Using my photographic memory skills was a critical component of my grades throughout my school years.  As a student, I had no idea that I had developed that skill through learning to read silently and gaining experience with my brain based on the visual cues that I was training my brain to pick up on.  I just knew that if I could remember the location on the page of the fact I was trying to remember, I would be able to see the words in my head and then proceed to answer the questions on the test.
This may actually be the biggest advantage to reading to oneself that can emerge, especially when it begins in young students.
For more information on the benefits of reading silently, check out this article I found on The Independent.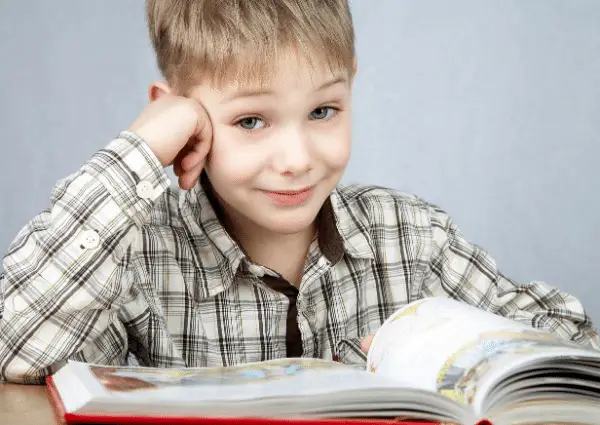 How Can We Encourage Children to Read In Their Heads?
There are several ways that we can help children to read in their heads in a way that continues to develop their reading, comprehension and education skills.  Here are a few of them:
Strategically leave reading materials in places that your children/students would be likely to pick them up and start reading.
Do activities that encourage reading with them on a regular basis.  They can be orally or silently read activities–any reading is helpful at this point.
Use apps and other technology that can help them to learn even faster.  They will enjoy the change of pace and the "game" feel and you will be grateful for the boost in activity.
Keep on reading to them.  Kids love to be read to!  Studies have shown that even high school students enjoyed a short period of time after lunch on school days that their teachers read to them.
There are so many more ways that you can encourage children to do reading activities that will lead to more and better reading to themselves.  If it is literature friendly, it is a great way to help out!
What if Children Aren't Progressing Appropriately?
We should never compare one child against other children, as everyone learns at their own pace.  But sometimes it can become obvious that a child is not progressing as they should.
It is always a good idea to talk with parents about a student that is struggling.  This can give teachers an idea if the child is struggling with something in the home or a physical or mental condition that is preventing them from normal academic performance.  Or it could be a learning deficiency that may need to be looked at by a specialist.  Communication with all involved is the best route.
But also, we must always be careful not to make the student feel that they are doing something wrong or inappropriate, or that they are not doing well enough in a way that makes them feel that it is their fault.
If they are struggling, they are probably already self conscious about it.  We don't want to make that worse or do worse damage than the struggle they are already having.
Conclusion
So this is what my research and experience revealed on when a child should be able to read in their head.  I would love to hear what your experience has been and what variables affected your answer.  Please feel free to comment below!
If you found this article valuable, I think you will also love the following articles:
Step by Step:  How to Teach Imagery in Literature
My 10 Golden Rules for Teaching Tone in Literature
What is Digital Literacy and Why Your Students Need It
Why  Social Emotional Skills are so Important in Middle School