It seems that people either find reading inspirational and life-giving or they can't stand it and never do it.   So if you fall in the first category, this post is for you!  Even if you don't, I'm sure that you can still find the perfect inspirational reading quote that strikes a chord with you.
I have pored through thousands of the best inspirational reading quotes so I could find the best ones and make the most beautiful posters.  Hopefully I have hit the mark here and there will be plenty for you to enjoy and possibly decorate your spaces with.  I tried to appeal to all styles.  But if there is something else you would like, let me know!
All of the posters are free to click and print here in the standard 8 1/2 x 11 inch size.  I am working on a way to make the 18 x 24 size posters easily available for purchase.  I will update this post as soon as I get there.
But for now, let's get started with my list of the top inspirational reading quotes. I have them split up into seven different topics.  If they are attached to a book, I have provided a link for you to check out the details of the books.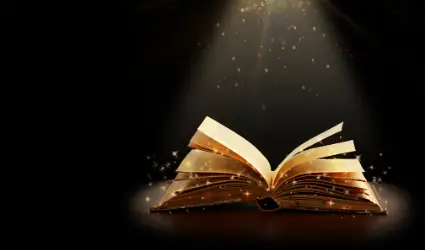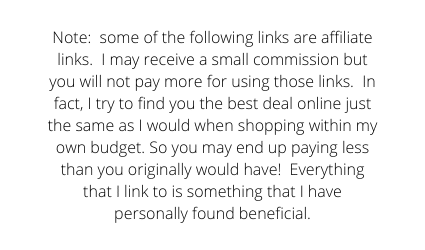 Top Reading Quotes About Travel
"The real voyage of discovery consists not in seeking new landscapes, but in having new eyes."
― Marcel Proust
"I have found out that there ain't no surer way to find out whether you like people or hate them than to travel with them."
― Mark Twain, Tom Sawyer Abroad
"Every dreamer knows that it is entirely possible to be homesick for a place you've never been to, perhaps more homesick than for familiar ground."
― Judith Thurman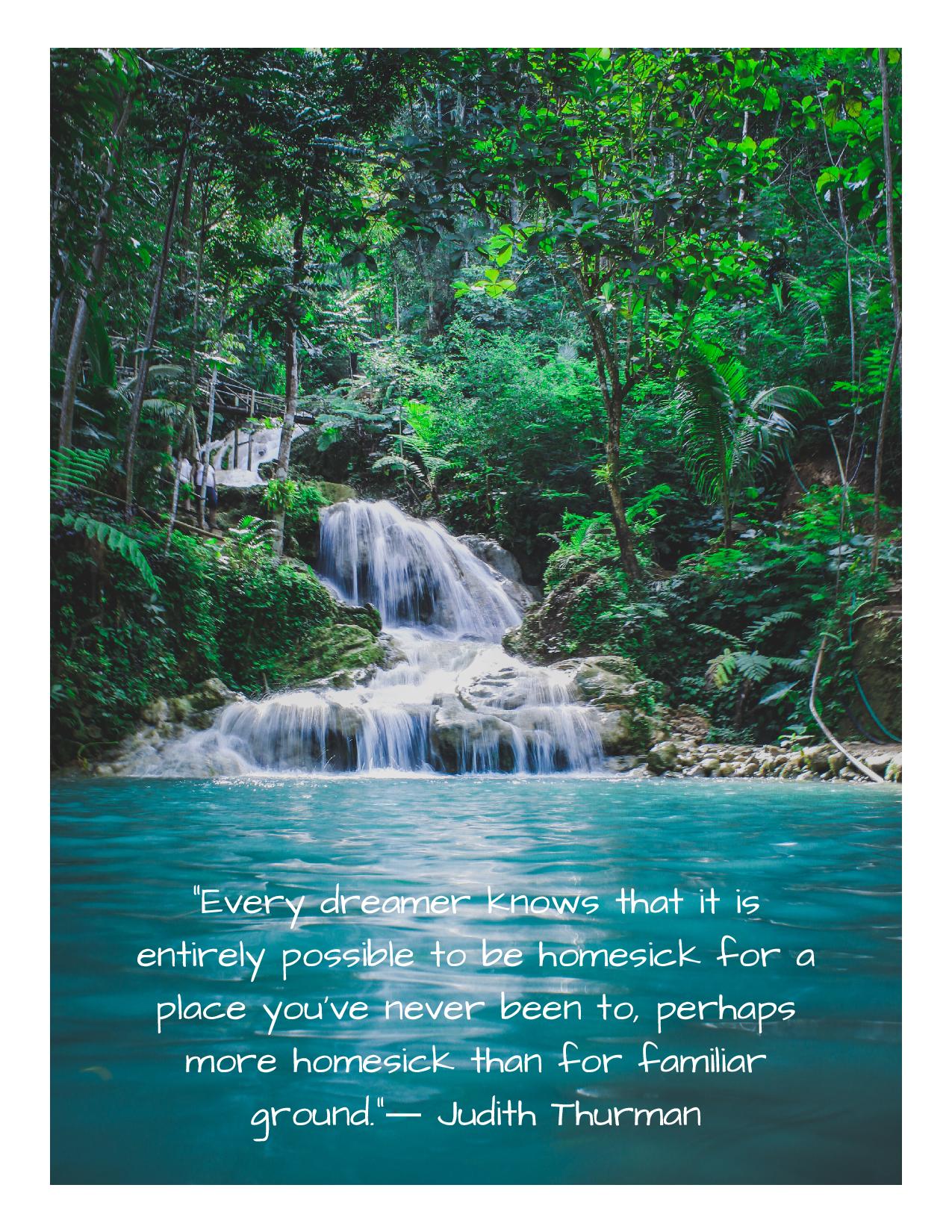 "In books I have traveled, not only to other worlds, but into my own."
― Anna Quindlen, How Reading Changed My Life
"One's destination is never a place, but a new way of seeing things."
― Henry Miller
"The more you read books from other times and places, the more you realize how much all of us are on remarkable similar journeys." ― Marie Phillips
Top Reading Quotes About Children
"Once you learn to read, you will be forever free." – Frederick Douglass
"Let children read whatever they want and then talk about it with them. If parents and kids can talk together, we won't have as much censorship because we won't have as much fear." — Judy Blume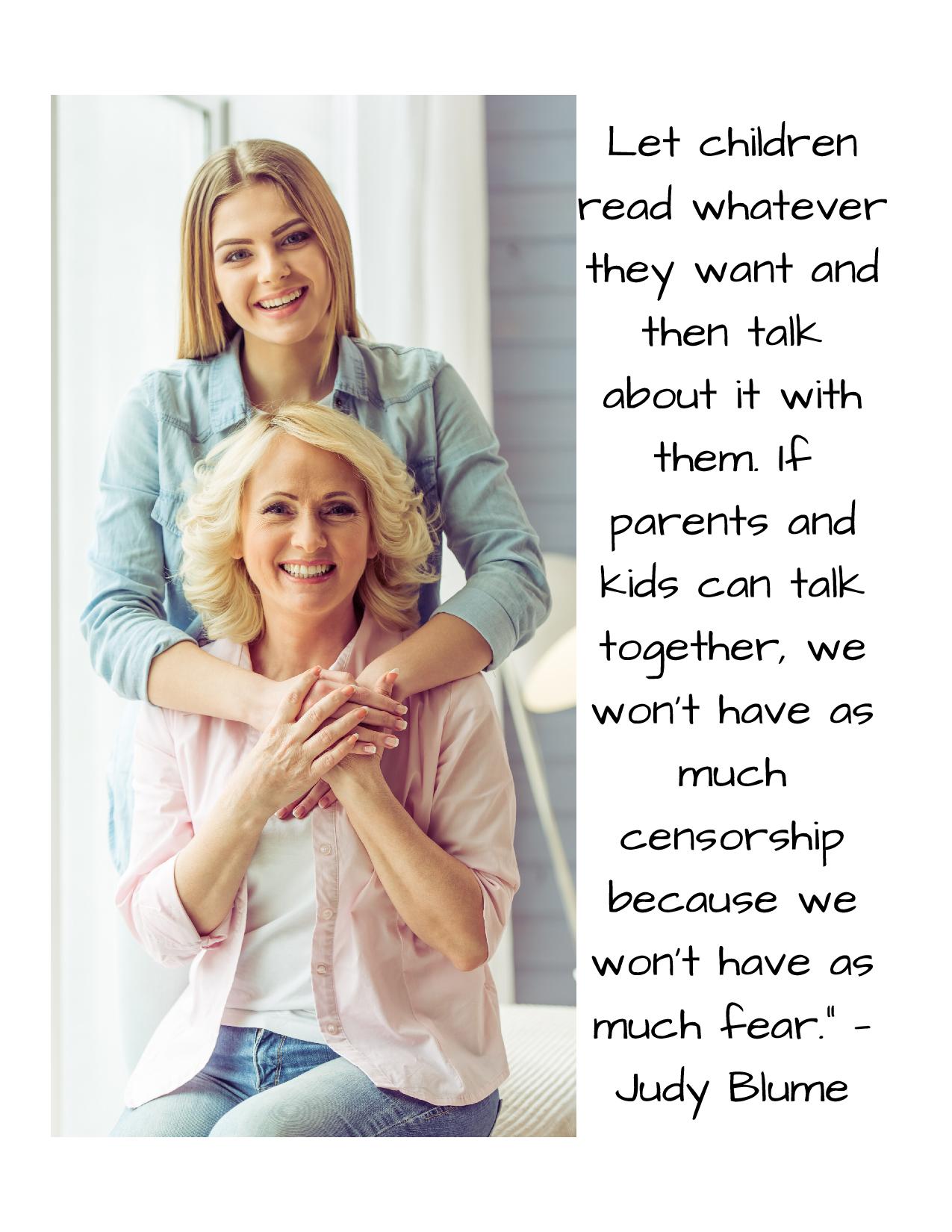 "If you want your children to be intelligent, read them fairy tales. If you want them to be more intelligent, read them more fairy tales."
― Albert Einstein
"Reading should not be presented to children as a chore or duty. It should be offered to them as a precious gift." — Kate DiCamillo
"A childhood without books – that would be no childhood. That would be like being shut out from the enchanted place where you can go and find the rarest kind of joy."
― Astrid Lindgren
"There is no such thing as a child who hates to read; there are only children who have not found the right book." – Frank Serafini
Top Reading Quotes About Adventure
"A reader lives a thousand lives before he dies . . . The man who never reads lives only one." – George R.R. Martin
"We can't jump off bridges anymore because our iPhones will get ruined. We can't take skinny dips in the ocean because there's no service on the beach and adventures aren't real unless they're on Instagram. Technology has doomed the spontaneity of adventure and we're helping destroy it every time we Google, check-in, and hashtag."
― Jeremy Glass
"Reading is awesome. Just escaping into someone else's life, into another world. In books, everything is possible."
― Nick Lake, There Will Be Lies
"Adventures are only interesting once you've lived to see the end of them. Before that, they are nothing but fear, and being too cold or too hot or too wet or too hungry, and getting hurt."
― Holly Lisle
"She read about amazing people she could never be, met friends she would never see, go on incredible adventures she would never have, in mystical places that didn't exist.  Getting the life she had always dreamed of had never been so easy."― Raven Lockwood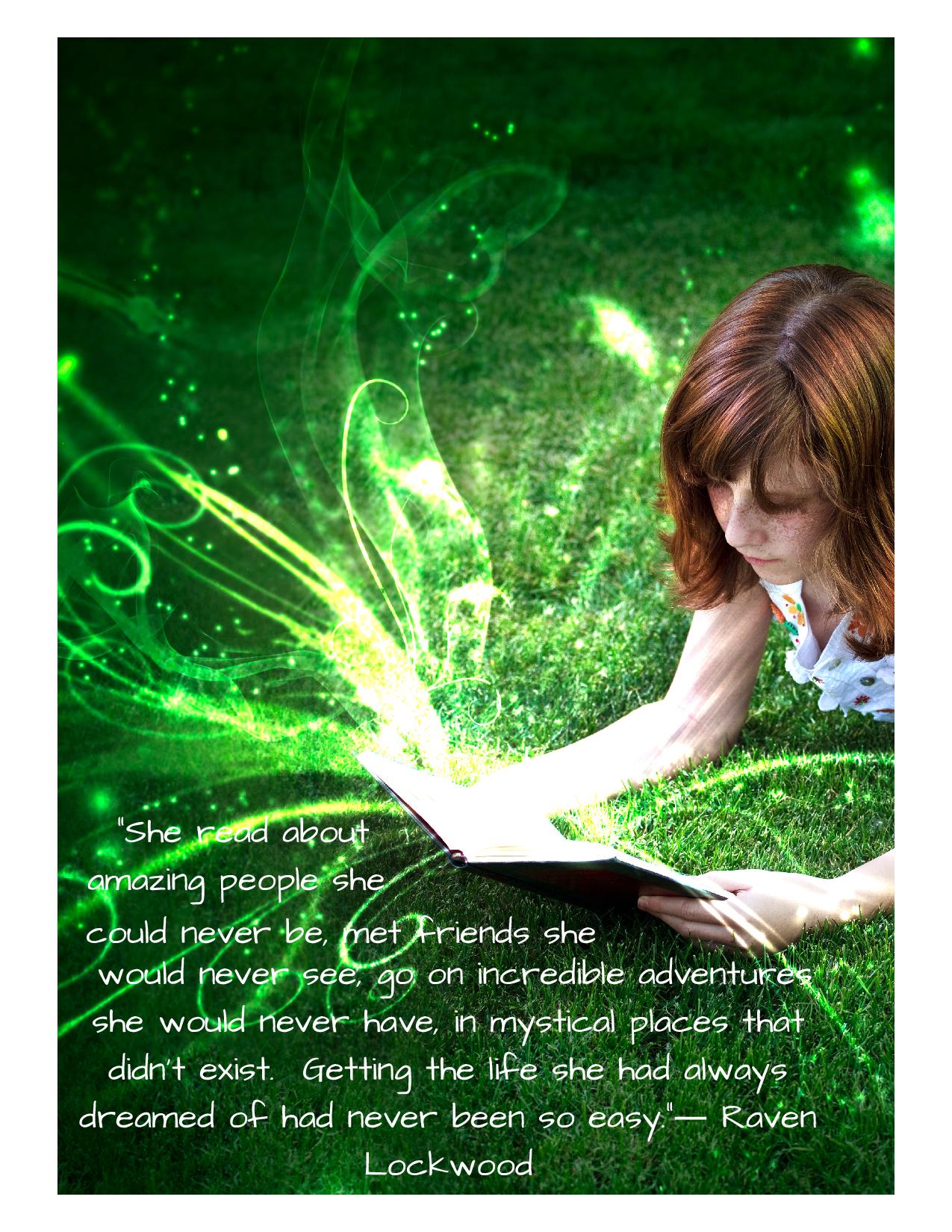 "Reading gives us someplace to go when we have to stay where we are." —Mason Cooley
Top Reading Quotes About Learning
"This is every reader's catch-22: the more you read, the more you realize you haven't read; the more you yearn to read more, the more you understand that you have, in fact, read nothing. There is no way to finish, and perhaps that shouldn't be the goal."
― Pamela Paul, My Life with Bob: Flawed Heroine Keeps Book of Books, Plot Ensues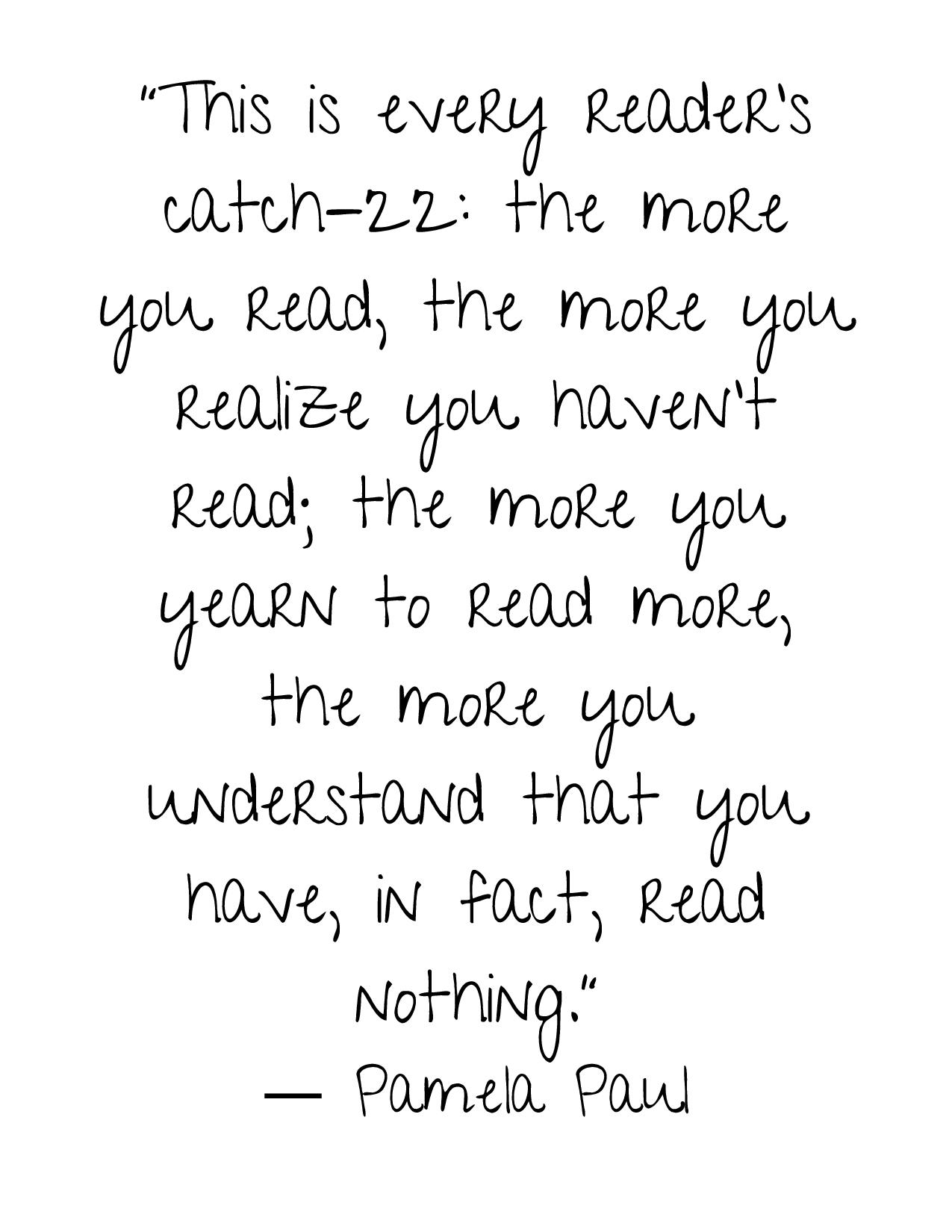 "You can measure how much you changed over the years by reading the same book twice"
― Ela Crain
"Reading a book is allowing someone to speak to you, no matter how recently or long ago they lived." — Marie Phillips 
Fiction has been maligned for centuries as being "false," "untrue," yet good fiction provides more truth about the world, about life, and even about the reader, than can be found in non-fiction."
― Clark Zlotchew
"I kept always two books in my pocket, one to read, one to write in."
― Robert Louis Stevenson
Top Reading Quotes About Friendship
"A good story invites us into someone else's world where we learn, discover commonalities, and leave with compassion and understanding."
― Lynda Cheldelin Fell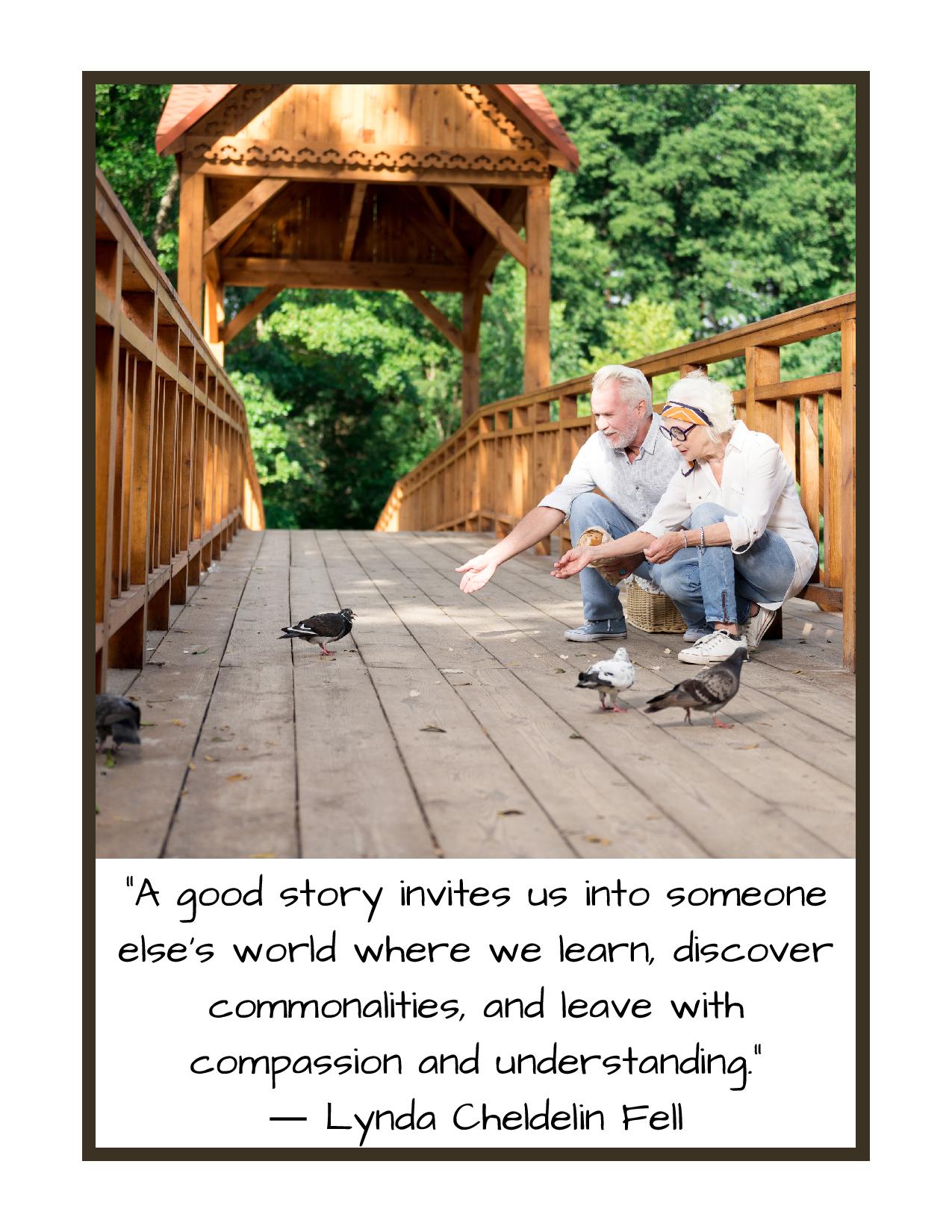 "We clung to books and to our friends; they reminded us that we had another part to us." —Annie Barrows and Mary Ann Shaffer, The Guernsey Literary and Potato Peel Pie Society
"There are no faster or firmer friendships than those formed between people who love the same books."  — Irving Stone, Clarence Darrow
"You know you've read a good book when you turn the last page and feel a little as if you have lost a friend." — Paul Sweeney
"Good friends, good books and a sleepy conscience: this is the ideal life." – Mark Twain
Top Quotes About the Influence of Reading on Life
"Never make fun of someone if they mispronounce a word. It means they learned it by reading."
― Anonymous
"No tears in the writer, no tears in the reader. No surprise in the writer, no surprise in the reader."
― Robert Frost
"You should read this book' almost never simply means you should read this book. It is usually far more fraught. Telling someone what to read, even asking politely, can feel more like an entreaty or an implied judgment or a there's-something-you-should-know than a straightforward proposal. If you read this book, then you love me. If you read this book, then you respect my opinions. If you read this book, you will understand what it is I need you to understand and can't explain to you myself."
― Pamela Paul, My Life with Bob: Flawed Heroine Keeps Book of Books, Plot Ensues
"Books can be dangerous. The best ones should be labeled "This could change your life." – Helen Exley
"The book you read and read well, over and over again, lives in you, becomes your thought and thinking pattern, teaches you all the time and keeps reminding you about how to act and react towards things and occurrences' in life!"
― Ernest Agyemang Yeboah
"What makes a book resonate with the reader is the circumstances in their present life. As they continue to read, the book speaks to their situation in a way that binds them to that book for life."  ― Marie Phillips
"I like how books let you into another world, but how it's secret. Like, when you read, the world you see is different from the one someone else sees when they read the same words. It's just yours."
― Clare Fisher
Top Reading Quotes About Time
"You can read merely to pass the time, or you can read with an overt urgency, but eventually you will read against the clock."
― Harold Bloom
"To read books seriously is to be staggered by the knowledge of how many more books will remain beyond your ken. It's like looking up at the star-filled sky."
― James Fallows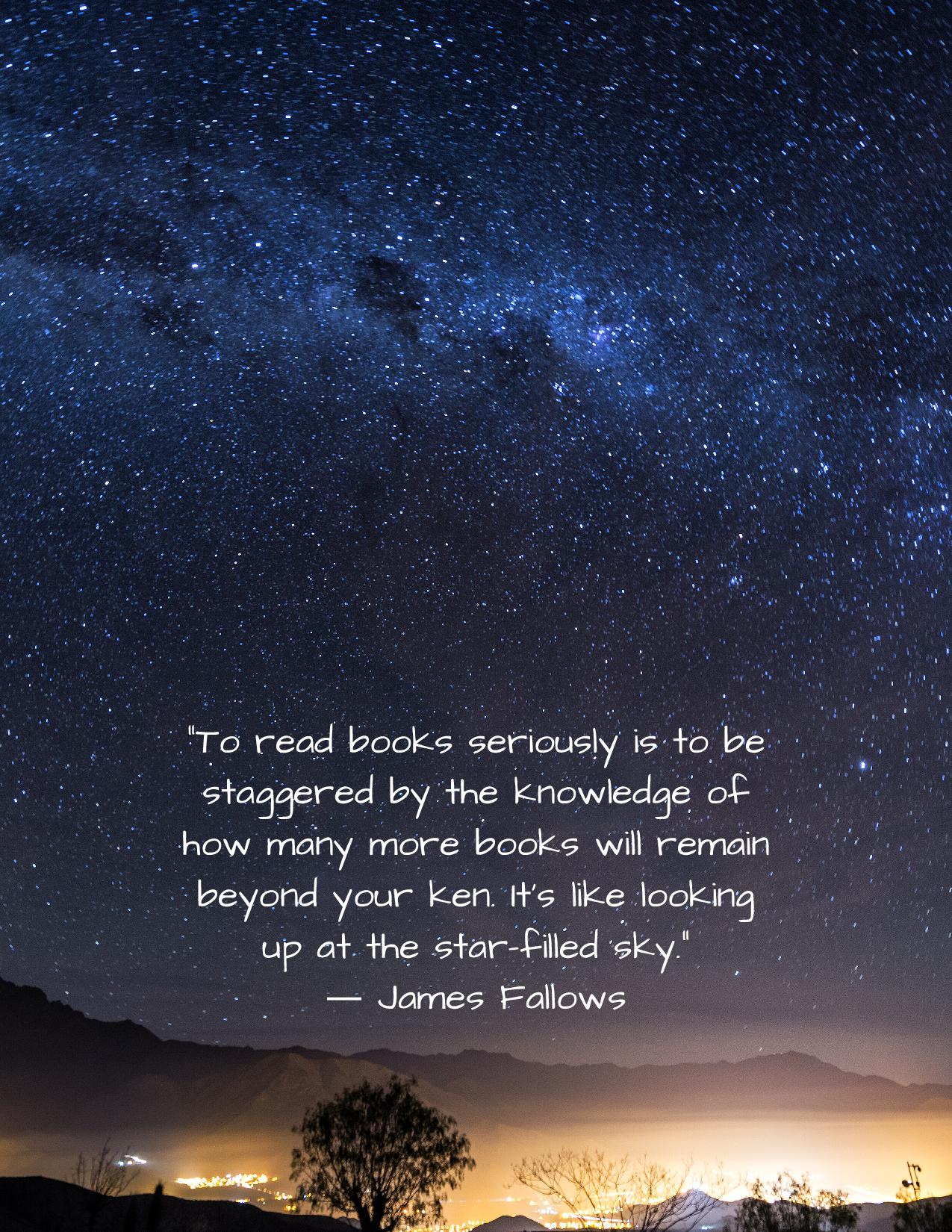 "The book you won't read won't help."  —Jim Rohn
"So many books, so little time." — Frank Zappa
"There comes a time when you have to choose between turning the page and closing the book."  — Josh Jameson
Conclusion
So this is my list of the top inspirational reading quotes.  Actually, there are literally millions more great quotes. But just like books, there are way more than we can cover in a lifetime.   But these particular  quotes are pretty awesome!  I hope that you enjoyed many of them.
Let me know which ones you like the best and if there is anything else you would like to see here!
If you liked this post, I think you will also like the following ones:
Free Book Friday:  Something for Everyone!
Free Book Friday 2:  Something for Everyone!
Free Book Friday 3:  Something for Everyone!