We tend to think that middle schoolers are too old to be read to.  Even more, we tend to believe that middle schoolers don't care about picture books anymore.  Both points are simply not true.  What if I told you that there are some perfect picture books to teach middle schoolers emotional intelligence?  And that they will fully enjoy them and the product of reading them?
So what are some perfect picture books to teach middle schoolers emotional intelligence?  And what makes these so perfect? I did some research into the best picture books we can share with our students to promote emotional intelligence and came up with a list of 10 of them that you can see below.  And the advantage of picture books is that they tend to capture your students' attention much quicker.  Plus because they are generally much shorter you can easily fit them into your class schedule without being too distracting.  And you are teaching lifelong lessons that carry immense value!  Check out the list here:
10 Picture Books to Teach Middle Schoolers Emotional Intelligence
2.  My Strong Mind:  A Story About Developing Mental Strength*
3.  Train Your Angry Dragon:  Teach Your Dragon To Be Patient
4.  I Can't Do That YET:  Growth Mindset*
5.  A Little SPOT of Emotion Box Set (8 Books)
6.  Meh:  A Story About Depression  
8.  I Am Human:  A Book of Empathy
10.  Seeds and Trees:  A Children's Book About the Power of Words*
This article contains affiliate links that I may earn a commission on at no cost to you if you click on them.  Also, some of these books could be free for you depending on your Amazon membership.
And now that the official business is done, let's dive in and take a closer look at each of these books!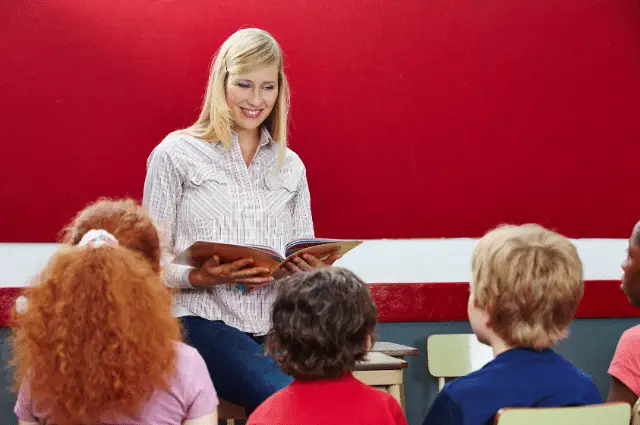 1.  I'm Not Just a Scribble
This beautiful book is the story of a character named Scribble.  He goes on a journey to meet others and play. But because he doesn't look as structured as everyone else, he gets left out and can't play.
The great part about this is that rather than retreating, he goes on to teach all of the other characters to accept everybody for who they are.
So your students will learn about inclusion and value for everybody, no matter how different they are.
2.  My Strong Mind:  A Story About Developing Mental Strength
This book follows the life of Kate.  She is an upbeat, optimistic little girl who loves life but sometimes struggles to be comfortable in new and different situations.
It will teach your students about confidence, resilience, and growth mindset.  And it will teach them techniques to develop their own strong minds.
While this book is targeted for 5-8 year olds, it covers subjects that older students will also face trepidation about.  Some examples are fellow students being mean at lunch, playing basketball, or speaking in front of the class.
This book will help you open up a dialog of what mental strength looks like and how to develop it.
3.  Train Your Angry Dragon
This book specifically speaks to kids about emotions and anger management and to be patient.
The premise of the book is how in the world to you control your pet dragon when he gets angry and wants to burn everything around.
It is a perfect picture book to teach your middle schoolers about anger management because it is lighthearted enough to enjoy but drives home some really good lessons.
There are actually a ton of other dragon stories tackling other issues that will help to teach your middle schoolers emotional intelligence.  Some examples are:
Anxiety
Empathy
Mindfulness
Accepting "no"
Following instructions
Consequences
Attitude
How to love himself
All of these are great to teach to the middle school level.  They may think they are growing up, but these lessons are a great chance to make sure they are learning the social skills that they should already be practicing.  At the very least, it's a great reminder–at most, it is a great chance to teach them something that has fallen through the cracks.
4.  I Can't Do That YET:  Growth Mindset
I Can't Do That, YET:  Growth Mindset
How many times in the course of a day do you hear one or two of your students say, "I can't do that," when you have given the class some particular directions?  We have all been there and this book addresses the bravery and skills that students need to learn to grow to the next level.
This book follows a girl named Enna, who has a lack of confidence in herself.  One night she has a dream and sees herself in many different future scenarios.  She sees her own potential and learns to change her thinking from "I can't do that" to I can't do that YET."
It is a perfect story to help kids realize their current potential versus their future potential.  This is something we can all use!  And that is an even greater tool for your class when you can share how even you can grow through that new mentality.
5.  A Little SPOT of Emotion Box Set (8 Books)
A Little SPOT of Emotion Box Set
You can buy these books individually or as a set, but you will save about half off by buying the set.
These books all start out with a conflict that causes the kids to want to act out in a negative responsive way.   It then deals with their feelings and how they should handle it instead.  It is a great way to transition from the problems to a good solution and teaches students to develop a train of thought that takes them on the same path, regardless of what varied situations they find themselves in.
The set contains the following books/issues:
A Little SPOT of Anger
A Little SPOT of Anxiety
A Little SPOT of Happiness
A Little SPOT of Sadness
A Little SPOT of Love
A Little SPOT of Confidence
A Little Peaceful SPOT
A Little Scribble SPOT
6.  Meh:  A Story About Depression
This book is pretty genius in its delivery, although you may want to save this one for small groups or individual sessions for better interaction.
It is a wordless book.  You will page through it with the children and discuss how sadness works and that when it turns into a deep sadness that feels insurmountable then they should seekout guidance and help.
Depression is characterized as a darkness, which is a pretty good picture word for kids.
There is a question and answer section in the back of the book for parents, teachers, or counselors to discuss with children and help them through dark times they are having, whether just sadness or a need to recognize true depression.
7.  Lying Up a Storm
Lying Up a Storm
This story is told in the first person by a little boy named Levi.  Levi considers himself a very honest person–most of the time.  He then goes on to recount various things that happen to him throughout the course of his days.  And he explains how he felt and what he really wanted to do initially to diffuse his difficult situations.
At first, he thinks that telling little lies here and there is fine and not a big deal, especially because it seems to solve his problems very quickly.
He soon realizes that is not really the case.  His mother explains to him that there are consequences to his lies and those consequences will be much worse than just facing up to the truth to start with.
There is a guide in the back of the book for parents, teachers, and counselors that offer tools to help children learn the value and pathway to truthfulness.
8.  I am Human:  A Book of Empathy
Empathy is something that is in short supply in our society today.  And that makes this book one of the most perfect picture books to teach middle schoolers emotional intelligence.  This is indeed a most relevant book for your classroom.
This is actually the third book in a series, the first two being I am Yoga and I am Peace.
The premise of this book is that we all make mistakes and that is okay.  But it also emphasizes the importance of making right or better choices and saying "I'm sorry" when you need to.
This book encourages students to see everybody around them as similar to them in that they aren't perfect and nobody can expect perfection from other people.  It speaks to them about how to exercise empathy and compassion and grow in the knowledge that we are all on a similar path in life toward love and acceptance.
9.  Listening to My Body
The tagline for this book reads as follows:
A guide to helping kids understand the connection between their sensations (what the heck are those?) and feelings so that they can get better at figuring out what they need.
 Being able to evaluate and express our feelings is something that a large number of adults can't even do in our society today.  So that makes this probably one of the best books in this list.  It takes a desperately needed look at being able to interpret what our bodies are telling us and why it is important when we are going through various emotional journeys.
Kids learn the relevant vocabulary and then they are guided through the names of the feelings they are having.  Then they are taught to recognize the physical sensations that they are experiencing as a result of those feelings they were having.
Being able to recognize and respond accordingly to these cues will help your students conquer nearly any difficulty in their life that comes at them with the ability to get through it with great success.
If you get one book in this list, this would be the one!
There is also a companion website that allows teachers, parents, and counselors more resources to continue to teach these concepts to their kids.
10.  Seeds and Trees:  A Children's Book About the Power of Words
To call this book amazing would be an understatement.  The author, Brandon Walden, in trying to prove the immense power in our words, writes a most powerful note to parents, teachers, counselors, and children's advocates explaining his experience growing up with the power of words, for good and bad.
I absolutely love that he offers the opportunity to heal through reading this book to children as well as adults.  What an amazing ability!
So even though this is a picture book, it is actually meant for people of all ages to think back to where their world was shaken by the power of words, to explore their feelings and emotions, and to be able to move on in emotional health and a recognition of how they will use words in a healthy and encouraging way going forward.
So you  know how I said that if you buy any book it should be book #9?  Well, ditto for book #10.  They are both just too amazing to pick just one.
Bonus:  A Game to Play
If your students loved reading and discussing these books, wait until you introduce this game to them!  They will have fun and continue learning about emotional intelligence.  And they will hardly realize these are academic activities.
This game got excellent reviews from teachers, parents and therapists alike.  It is a card game created by teachers that allows your students to move around and do active things while learning how to be mindful.  Also, it has a concentration on visualization and the building of social skills.  It is good for ages 8 through adult, so it will be perfect for your students.
Conclusion
So this is my list of the 10 most perfect picture books for middle schoolers to learn emotional intelligence.  After reading and discussing these books, you will be amazed at the transformation your class will take.  And your students will be thrilled that they have learned better how to accurately evaluate what they are feeling and communicate it to others.
If chapter books are more your thing, and actually you will need these for your classroom too, check out my article: