It is very common for middle school students to have difficulty summarizing what they have read or heard.  They are just getting their feet wet with writing.  So concepts that are not black and white can be very elusive for them to learn and master.  It is definitely not as easy as telling them to put the story in their own words.
So how do we teach students to summarize the right way?  The quick and easy answer is to guide them through it several times before setting them out on their own.  But there are also some wise things we can do to help them not only understand this concept, but take it and run with it.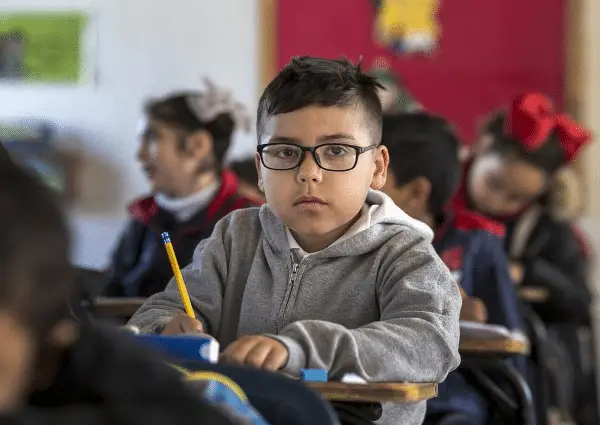 Summarizing what we have seen and heard is a powerful skill.  So let's make sure that our students are equipped to do it well!
Here is a list of 7 steps that you can use to really help your middle school students learn how to summarize in a way that shows command of the material they are exposed to:
Clearly define the term "summarizing" for students.
Start with easy texts and videos.
Use both texts and videos.
Give your students an outline.
Teach students about what to leave out as much as what to include.
Guide students through the revision process.
Let students attempt their own summarizing assignment.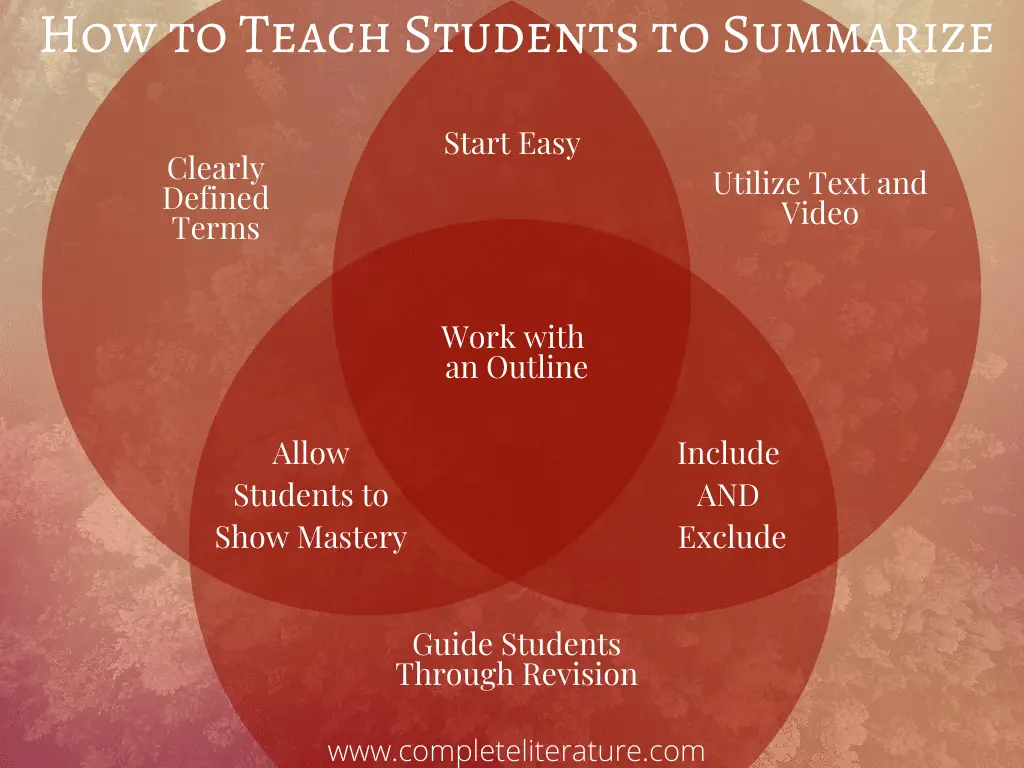 Let's take a look at what each step entails.
Clearly Define the Term "Summarize."
As adults, we tend to be so familiar with the lingo we use on a regular basis that we forget middle schoolers don't have the same lingo down yet.
What seems like a totally familiar term to us is not necessarily so for students, especially when these concepts are new to them.
According to the Cambridge English Dictionary, the definition of summarize is "to express the most important facts or ideas about something or someone in a short and clear form."  This is a great start for students to understand what they are actually doing when summarizing a text or video.  Taking this working definition and then putting some action into it to see how it plays out is a great way for them to learn a concept that they will be using for their entire lives.
Use Both Texts and Videos
One of the best ways you can teach students to summarize the right way is to use multiple forms of media to learn the process.  Using both texts and videos will allow them to glean the information that they will be summarizing in different forms.  That will allow them to see how it works in whatever format they are taking information in.
You could actually add conversations, audio recordings, newspapers or other reports, and other formats as well.  Any kind of information being imparted is fair game!
This will also help students be able to show their strength in learning.  Being able to master the concept regardless of what they are summarizing is a great way to teach them that summarizing is not limited to just a few kinds of information.
One more benefit to using various types of media to teach students to summarize the right way.  It allows students who are weak in auditory skills to practice them, while shining in the video realm.  The same is true for those whose strength is auditory listening.  They will show their strength in the auditory format but also learn how to better use the video format that they are not so strong in.
By the time they have mastered the concept of summarizing, they will be able to use it in any format they encounter.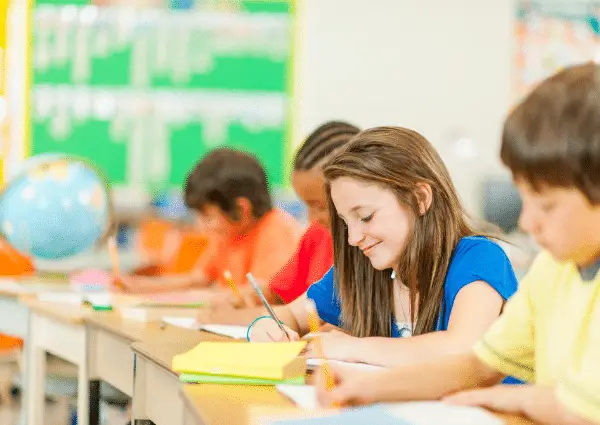 Start With Easy Texts and Videos
The best way to begin any learning process is to start with the easy and move on to the advanced.  I know this is something that generally teachers don't need to be reminded about.  But the reason I mention it is because in this case, we actually want to start ridiculously simple and then work our way up.
Making the concept so easy that they don't have to think about what they are watching you demonstrate is a great way to give them confidence to be able to move on to the harder summaries.
This is exactly the same method that most standardized tests use.  While is gives the evaluators an accurate view of how much the students understands of easy as well as difficult concepts, it also puts students at ease when the first 10 or 12 questions are easily answered.
You will find students ready to take on the more challenging assignments once they find complete understanding of the foundational assignments.
Give Your Students an Outline
Just telling students to write a summary or report of what they just experienced doesn't do enough to show them exactly what they need to produce.
Giving them an outline gives them specific guidelines they can use to put exactly the right information together for their summary.
The teacher filling out an outline on a smart board or any format in which the student is watching it done will simplify the process for them exponentially.
While some students will easily be able to fill out an outline, others may still not be exactly sure of all the information they need to include.  Or they may have a problem with how simple or complex the item is that they are trying to fill out.
So filling out an outline for the whole class helps to put everyone on the same page for when it is actually assigned to them.  It also saves the teacher a good amount of time trying to answer questions for confused students.
Be specific in the early outlines, and then with each outline assignment you can get just a little bit  more general until students are pretty much producing the whole outline on their own.
Here is a form that you can use to base your own projects on.  I used it for a book report outline.  With a few tweaks you can make it fit literally any outline assignment you give to your students.  Click on it to download and print.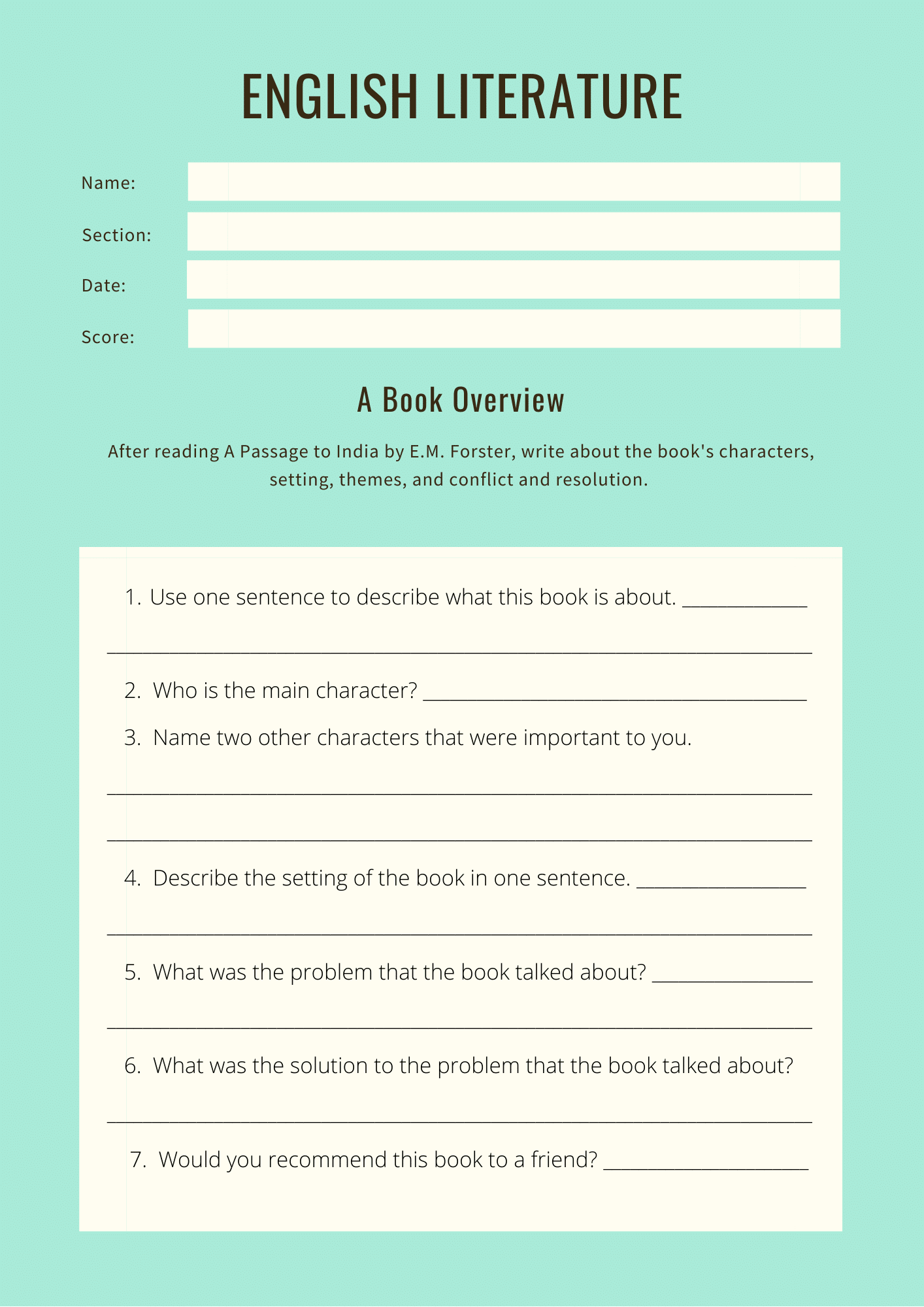 Teach Students What to Include as Well as What to Exclude
The outline really gives a good idea for students to know what they need to include in their summary.  But many times, once you start moving away from the outline, you will find students getting away from the specifics and starting to add their own elements.  This is fine in a longer report form.  But it takes away the efficiency of a summary.
Giving your students a definitive list of the things they need to make sure NOT to include is instrumental in teaching students to summarize the right way.
Here is a basic list to get you started.  As you work with your students, you will definitely be able to add more "don'ts" to your list!
Personal experiences
Personal opinions
Comparisons to other similar books, movies, audios, etc.
Detailed lists of every character in the book.
A play-by-play explanation of what happened in the book.
Guide Students Through the Revision Process
Helping students to make corrections will show them even more specifically what they need to add or leave out of the summary.  They will not be frustrated by a poor grade later on if they are shown unequivocally what you are expecting them to produce.
And that will lead to students that are able to complete good assignments and teachers that are satisfied that they have communicated well the material their students needed to learn.
Let Students Show Mastery With Their Own Summarizing Assignment
Once you have done all of these steps with your students, they will be ready and eager to do their own summarizing assignments.
By this time, they have had plenty of instruction and examples to feel comfortable branching out on their own.
You can have students work in groups or pairs if you (and they) prefer.  Or if you are working on an evaluation, you can have students work individually.  Regardless of what you choose to do, by this time, the students should all be proficient at summarizing any materials that they come across.
One of the best benefits to teaching students to summarize the right way is that all of this is that it is a lifelong skill that your students will still be using long after they leave your classroom.  And now you have given them valuable knowledge that they will take into their future, in relationships with others, job interviews, college life, and work experience.
Resource:
One of my best resources for writing has been the book, A Guide to Advancing Thinking Through Writing in All Subjects and Grades.

The Writing Revolution:  A Guide to Advancing Thinking Through Writing in All Subjects and Grades
It covers the most basic of writing skills and builds through advanced writing skills.  And it even has an entire chapter on how to teach your students to summarize!
The reviews for this book are also through the roof.  And the best part of that is that the reviews are coming from teachers from all walks of life–public, private, homeschool, 1st through 12 grade.
You will not regret getting a copy of this for your personal teacher's resource shelf!
Conclusion
So this is my list of 7 steps that will help you know how to teach students to summarize the right way.  As always, I'm sure there are others out there that have mastered these concepts but in a very different way.  Please feel free to share with us how you did it for your class/students.
If you liked this article, I think you will also love the following articles:
Step by Step:  How to Teach Imagery in Literature
My 10 Golden Rules for Teaching Tone in Literature
Unique Classroom Ideas:  Get Your Students Published
Writing Prompts That Reinforce Social Emotional Learning
When Should a Child Be Able to Read in Their Head?