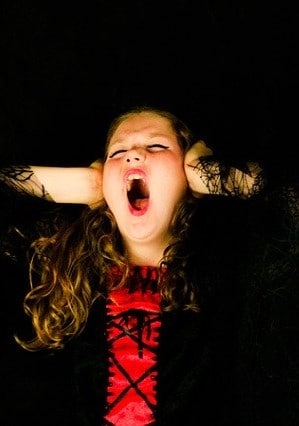 Middle schoolers like to fight.  They like to argue.  And they especially like to prove themselves right.  Conflict resolution is certainly not on their mind, although conflict surely is.  But as much as they seem to like to argue, they do not love conflict or feeling like people do not like their thoughts or behavior.
It is such a tricky age.  And it makes sense that conflict is so normal for this age.  They are just starting to see the big picture in life.  They want to be old enough or big enough to navigate it, but they aren't.  And they are in an awkward in-between stage that makes many decisions difficult for them.  Add difficulties in relating to others to the mix and life gets very difficult very quickly.
The Short Answer
So how do we help our students out with conflict resolution in the middle school classroom?  Conflict resolution in middle school is primarily a product of two things:  communication skills and emotional maturity.  And believe it or not, kids as well as adults can learn to navigate these issues and thrive through them.
There is, unfortunately, a lack of training in  conflict resolution. This bears out in the home as well as at school.  Maybe part of the reason for that is that as adults we are not all especially skilled at it ourselves.
As teachers, we have an incredible opportunity to teach these valuable life skills in a setting that can be non-confrontational and educational.  And we can teach them  in a way that they will be given a skill set that they will use for life.
Let's take a look at what conflict resolution looks like in the middle school classroom.  And we'll look at  some great strategies you can exercise yourself and teach your students.
So with that, here we go.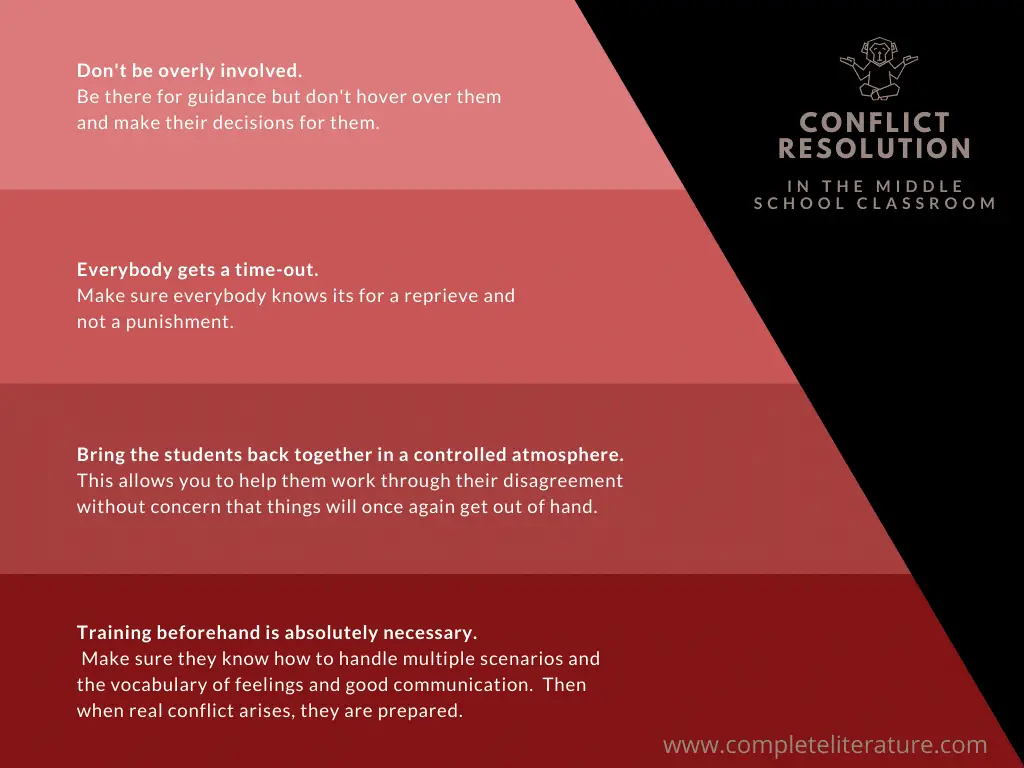 Don't Be Overly Involved
So notice I said "don't be overly involved," not "don't be involved" or "be very involved."  We can find a happy medium here that is actually a necessary medium.  We need the kids to learn and grow through conflict but we also need them to survive emotionally and physically though conflict as well.
It presents a great opportunity to give the kids a chance to resolve conflicts on their own.  But generally speaking, that is not the case.  Sometimes they are able to come to an agreement.  But far more often, the argument either escalates, one child bullies the other into submission, or they both give up and end up holding grudges or behaving out of the hurt feelings that have not been resolved on either side.
On the other hand, we have to be very careful not to step in every time we hear a cross word spoken.  If we coddle them through every argument or disagreement, we will never get them to understand the process of conflict resolution.  And they will never be able to grow through it and grow in their relationships with others.
How This Plays Out
So where to we find our happy medium?  To start, as soon as you hear the first hint of disagreement, try to listen from afar so that the whole class doesn't get interrupted and the kids in conflict don't instantly rely on you to resolve their issue.  It is good for them to at least begin to work on their communication and empathy skills while still being assertive enough to explain how they feel and why.
Give both sides a chance to hear each other.  As long as they are being respectful to each other and seeming to hear and work through what is being said, the better to leave them.  They are doing great!
But when things start to go downhill, it is good to step in.  You don't want it to escalate beyond what you can comfortably resolve.
And that takes us to the next point.
Everybody Gets a Time-out
This is not for the sake of punishment, so be careful to not allow the kids think that it is.  Just explain that everybody needs a minute to cool down so that we can resolve this appropriately.
This may be one of the best lessons you can teach your middle schoolers.  They are learning that it is just fine to take a step back.  That makes them able to think about what is going on.  Most often, they will appreciate the instant "refresh" that will allow them to clear their heads and proceed in a much calmer manner.  Even middle schoolers can appreciate this because they don't necessarily want to cause a huge scene.  They want to be heard.
Depending on what is going on in class at the moment, you may have the ability to speak to each person separately.  This is especially true if you still need to fill in gaps in your understanding of the situation.  You must be very careful not to make judgments based on a limited knowledge of the situation.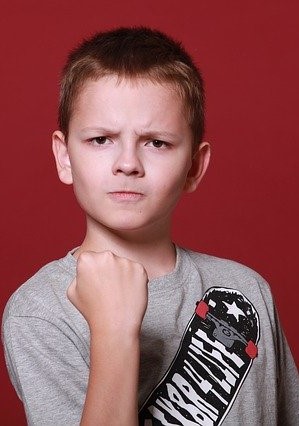 Working out the Logistics of the Time-out
You may have no idea what happened in the minutes leading up to the exchange that totally changed the situation.  In fact, it would be very rare to have a full understanding of most situations that arise.  The reason for this is because you are generally not going to be there to hear how the conversation or event started that caused the rift in agreement.
It is always good to get the perspective of each of the kids involved.  And this is the tough part for all of us:  you need to be empathetic to all sides without taking any sides.
There will be cases where you cannot take care of the situation immediately without disrupting what you are doing.  Let them know you will help them work this out on the next break.  But make sure that they aren't left hanging.  When you leave kids stewing in their anger and frustration for a long time, a lot of damage can be done.
How This Plays Out
As soon as you get an opportunity,  take a minute or two to get each person's perspective.  That should give you the ability to think through what is going on.  It is definitely the best way to take care of it.
The benefit to all of this is that by physically diffusing the situation, you are almost instantly helping tempers to calm down.
And that helps us get to our next point.
Bring the Students Back Together in a Controlled Atmosphere
Now everybody has had a chance to cool down for a bit.  So we can actively work on the conflict resolution.  At this point in time, you got a chance to hear the sides of each of the people involved.  And hopefully at this point, they also feel that they have been heard. You want them to feel safe with you, regardless of what your position is regarding the matter being discussed.
You don't want to take a huge amount of time in this step, or in the whole process.  After all, you do have a class to teach.
Exercising Good Communication Skills
The next thing you want to do is let each person express their issue.  Then let the other one (or other ones if more than two are involved) repeat back what they heard the first person to say.  This assures the speaker that they have been heard and understood.  Once everybody has had their chance, you can now start guiding them towards showing some empathy and working together to find a solution.
Asking them the relevant questions to get them to be in agreement should get you all set.  Of course, once in a while you may have two or more very stubborn students who decide that they are not going to work things out no matter how well arguments are made.  In those cases, don't prolong the fact that they are just going to continue to give you a hard time.  Middle schoolers can also be very good at stubbornness.  But that is a subject for another article.
Training Beforehand is Absolutely Necessary
In order for conflict resolution in the middle school classroom to work, you must practice and master it with the students before it becomes necessary. It is really the best way to go.
If they already know how to work out disagreements in various issues that have come up in practice, they will be able to get through it pretty quickly and easily when it is the real thing.
What That Training Looks Like
Make sure that your practice sessions cover a wide range of scenarios.  They don't need to be more than a couple of minutes–make it a 5 minute filler between classes or as an ice breaker as they arrive.   The more different things they get used to handling in practice, the more easily they will be able to quickly and efficiently solve the real thing as it come up.
There is one more thing you need to do to make sure they can do in practice.   They need to be able to accurately evaluate and describe how they feel.  Having a small bulletin board or other area with vocabulary terms describing feelings would be perfect to help teach and encourage those concepts.
Conclusion
So now I'm going to go back to the original statement at the beginning of the article.  Conflict resolution in middle school is primarily a product of two things:  communication skills and emotional maturity.
And that is what you are teaching in those little 5 minute bursts of time that they are learning words and concepts and then practicing their arguing skills based on scenarios you have given them.
They will think they are having fun arguin and carrying on with the other students.  What they won't realize is that you are teaching them valuable skills that they will depend on for years to come, or actually, for life.
Now there's a great lesson for the middle school classroom.  And I can almost guarantee you that most of your students will remember it years later.  Probably they will remember it the most when they are successfully using the concepts you taught them.
One More Thing…
There is a group called Girls Leadership that does a workshop for moms (or dads) and daughters about conflict and how to work through it.  It's called Be Who You Are.  Say What You Mean.  And it's for middle school girls.  So perfect!  They hold them in various areas throughout the country.
You may also want to check out this related article: