Parents and teachers alike have been frustrated at times when every effort to help along a struggling reader has failed.
The student knows all of the rules, knows how to put a sentence together, and is generally good at all of the other points of grammar.
But they just can't seem to put it all together fast enough when reading, especially orally.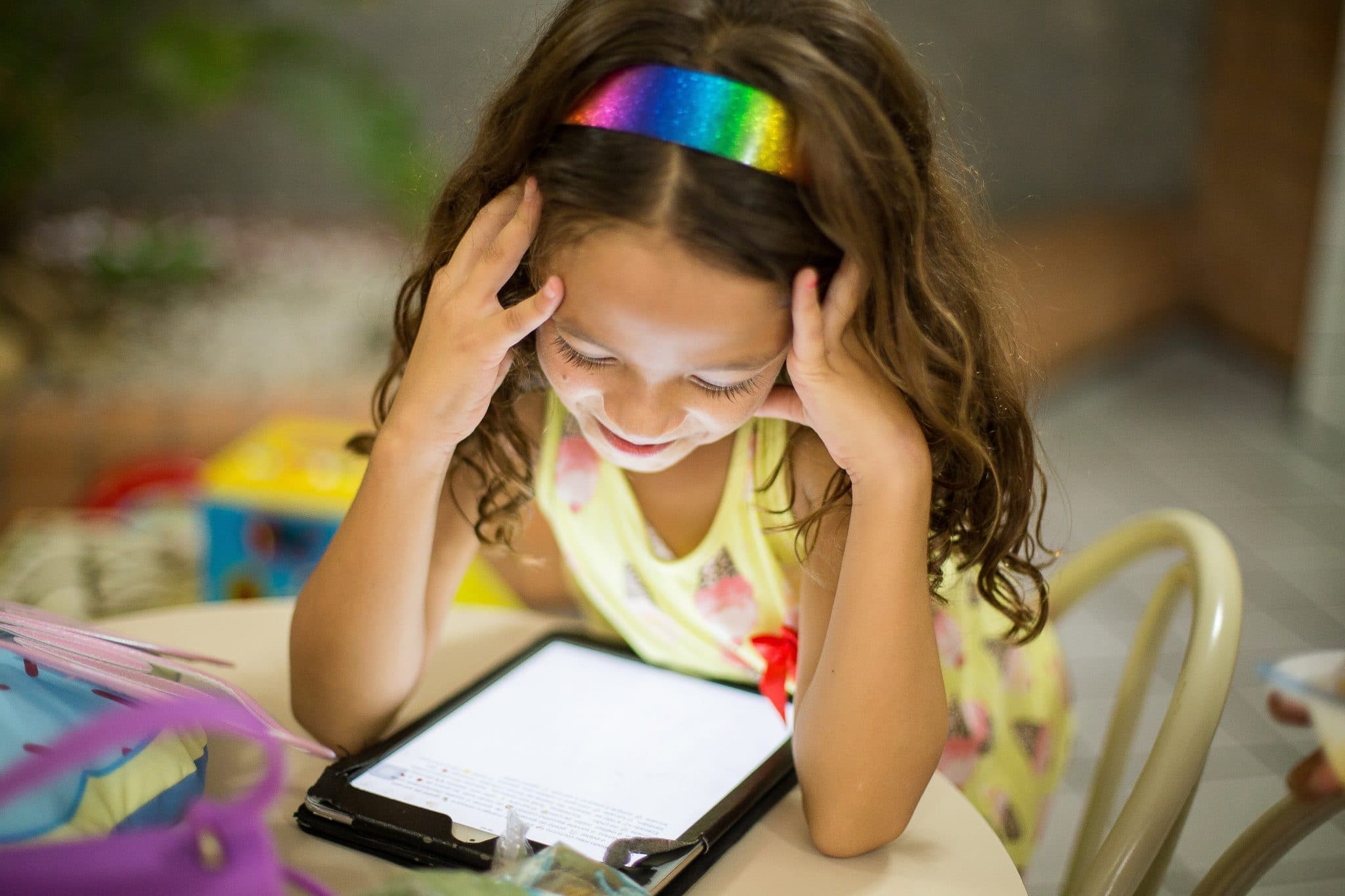 So what is the disconnect?  And how do we help them to fix it?  There are tons of apps available that can help us to bridge that gap between educational tools and reading fluency.  But how do we know which ones are the best and which ones to stay away from?
I did some research on this and found some of the best as well as worst reading apps for struggling readers to become more fluent.  The standards I used were to find out which apps were the most fun for the students while still being the most educational in the fastest of methods.  Read on to find out what they are.
Best Reading Apps for Struggling Readers
Before I share the list with you, I want to share what criteria I used to determine what the best apps were.  I wanted to choose apps that:
Are recognized as authoritative in helping students to learn efficiently
Have substantive material to learn from
The kids find fun enough to go back to on a regular basis.
Show significant amounts of progress within a short amount of time
Are approved by parents and teachers alike
Are cost effective (most of them are free!)
So with that being said, here is what I found in the best reading apps category.  Click on the titles to find more in-depth information than I have provided.
Note:  some of the following links are affiliate links.  I may receive a small commission but you will not pay more for using those links.  In fact, I try to find you the best deal online just the same as I would when shopping within my own budget.  Everything that I link to is something that I have personally found beneficial.
Just click on the titles to learn more about each app.
Epic is a digital library that is so much more than a library.  Its tagline reads, "Instantly access 35,000 of the best books, learning videos, quizzes & more."
Epic is designed for kids preschool up to age 12.  It has just about any topic your kids can be interested in.  It began with 25,000 books and within a couple of years has expanded to the 35,000 that it now touts.  That is some amazing growth!
You have the option to make up to 4 separate accounts.  Parents can use it for each of their children.  Teachers can use each account for a genre that they want to specialize in or for particular units they want to work on.  There are lots of different ways to use the accounts.
There are so many topics that students will be able to learn or be entertained in virtually anything they can possibly think of.  Epic even has a DIY section for them!
There are no in app purchases or ads, so your children can concentrate on what they are using the app for without distraction.
And one of the best features that I saved for last:  it is free for teachers and librarians!
Finally, this app is endorsed by Today, Forbes, Parents Magazine, Real Simple, and USA Today.
Drawbacks
The only drawback that I found with Epic! is that while it is free for elementary school teachers and librarians, it is not free for parents. It is very affordable, though.  It is approximately the price of a Disney+ subscription.
NOTE:  As of June, 2020, there is now a free version that is available to parents.  It has some limitations, namely, only 2 hours of reading a week and the selection of books is very limited with no premium books available.  I will keep watching to see if that changes at all, but at least it is something for free!
Awards
Epic! has received the following awards:
Teachers' Choice Award
Common Sense Education (top pick)
Mom's Choice Award
Dr. Toy's 100 Best
Parents' Choice Gold Award
They have also been featured in many magazines.
And finally, it is consistently in the top 5 of the kids' category of the Apple App Store.
FarFaria is one of the best reading apps for struggling readers because it is such a fun app!  It has several "worlds" to explore, each one containing a certain genre of books that would be captivating for kids to read or be read to.
This app is a little different from the others that I am recommending because it is for ages 2-9, so a little bit younger than my general middle school material.  But it was so good that I had to add it in.  It would also be perfect for older special needs students.
This app is available on Amazon for free so you can't lose.  And it has tons of advantages for struggling readers.
There are thousands of stories and songs, with more added weekly. And they are the most popular books available.  So your child will never run out of options.  Also, there is a badge system so your child will be motivated by his/her achievements.  Plus parents and teachers can monitor their students' achievements by seeing which badges have been achieved.
Each book also has a reading level badge so that you will know what reading level your child(ren) are reading at.
What I Loved the Most
The biggest advantage of using this reading app for struggling readers is that every story has the read-with-me feature.  Thus they can follow along and learn more vocabulary, spelling, and sentence structure as they go.  This is one of the best and most natural ways to improve reading skills.  And it will bring about faster results.
One other thing that I really loved was hearing what the kids had learned about.  They would mention some random fact they had learned and when I asked them where they learned it, they would inevitably say, "on FarFaria!"
If you click on the title link above, you will see an extensive (but not exhaustive) list of titles on the Amazon listing that they have to suit every taste and lifestyle.
Drawbacks
One small drawback to the FarFaria app is that in order to get unlimited reads you have to pay a small monthly fee.  With the free version you get one free book a day.  This could be fine if you are using it to fill in some extra class time or using it for bedtime stories at home.  But if you need more than that, you will have to use the paid version.  There is a monthly fee option or a lifetime option.  And you can get some pretty valuable coupons frequently by checking their facebook page.  Also, there is no subscription required.  So if you try it and decide it is not for you, then you really are not out anything.
You can also open up a classroom or school subscription.  If your school covers those kinds of fees, then you're golden.  But in order to get the stories on all of your students' tablets at the same time is pretty pricey.
One more drawback is that there are no chapter books for more advanced readers.  I would love to see the makers of this app produce one that worked exclusively with chapter books.
Awards
FarFaria has received the following awards:
Family Choice Award
Mom's Choice Award
BMA Summer Silver Award
It has also received endorsements from Parenting Magazine, Common Sense Media, and USA Today, among others.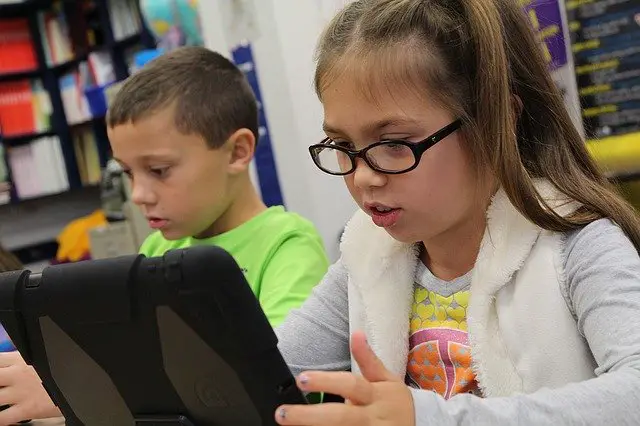 So I really struggled with this one.  As soon as I knew it existed, I loved it to the moon and back.  If you are familiar with Reading Rainbow and LeVar Burton, this is it in an app form.  It is part of LeVar Burton's organization, Reading is Fundamental.  In fact, it used to be called the Reading Rainbow App and was later changed to Skybrary.
It has all the charm of Reading Rainbow–the amazing books and the video field trips to reinforce the reading.
So why the struggle?  I really wanted to put it in the best reading apps for struggling readers category.  While it is reported as one of the best apps out there in terms of quality of material, there were a lot of reviews that indicated people were not happy with the way their app worked, although many of them were complaints about only one free book before they had to pay for the app.
But then when I expanded my research of the reviews I was extremely happy to see that it rated a 4.6 out of over 2,000 reviews of Apple's App Store.
Also, the app now lets people try 5 books and 1 video field trip before paying to confirm whether they think it is a good fit.
Further, the app is endorsed by a large number of big names in education and parenting.  So for this reason, I decided to put it in the Best Apps list.
What I Loved the Most
Skybrary is a wonderfully imaginative app that has features and graphics that you just don't find in most other apps.
It allows the children to travel in a hot air balloon to 7 different worlds that each have different interests and reading levels for the kids to choose.  They can also save items in their "backpack."
On the administrative side, parents and teachers have access to educator created lesson plans, student reports, and teacher management tools.
New content is created weekly.
But the thing that sets this app apart from the others is the video field trips.  They are reminiscent of the Reading Rainbow tv show.  And this feature is one of the best ways to reinforce the concepts that are learned in the books they are reading within the app.
Upon its release it instantly shot up to the number one spot in the Apple App Store.  That is because all of the children that grew up loving Reading Rainbow on tv were now parents of children that would love the app even more than the tv show.
Teachers and parents have their own dashboard within the app to track student progress.
Drawbacks
Other than the less than stellar reviews on Amazon that were countered by exceptional reviews elsewhere, I couldn't really find any drawbacks to this app.
There is the monthly or yearly fee that you have to pay beyond the 5 free books.  But when you realize the quality of the app, it is actually quite affordable.  It is just about the same price as all of the other apps but with their pool of talent and resources it easily outshines most of the other apps.  And that fact makes this not even a drawback.
Awards
Skybrary has received the following awards:
Family Choice Awards
Kapi Awards
Webby Awards
Best Mobile App Awards
Best App for Children and Kids Platinum Award
Parents' Choice Gold Award
Dr. Toy's 100 Best Winner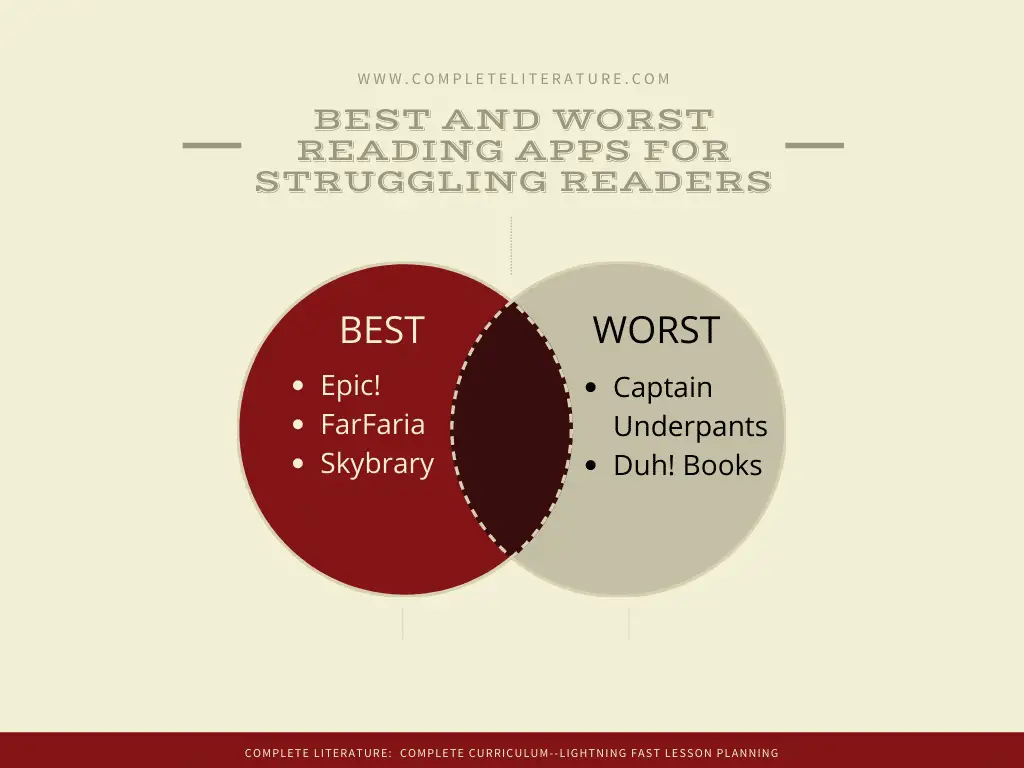 Worst Reading Apps for Struggling Readers
So I get that kids are entertained by this sort of thing.  And I am not necessarily against that.  But what I do have a problem with in apps like this is that they lower the bar of potential learning for the sake of keeping kids entertained rather than educated.  And this implies that education is boring and stuffy unless you are implementing these sorts of tools.
While I am sure there is a place for these kinds of apps in kids' entertainment, I do not find it appropriate for the classroom or for trying to help struggling readers to come alongside their peers.  In fact, I feel like the material is distracting to true learning.
One  more disadvantage to this app for the purpose of reading apps for struggling readers is that there are no supporting materials to report student progress or reward systems within the app to acknowledge student progress.
As far as advantages go, if you are choosing this app as a source of entertainment for your students, there are several games within the app to back up the stories in the app.
While I could single out many more apps that fall into this category, I will leave that up to the parents and teachers to use their criteria in finding the best and eliminating the worst apps for their home and classroom.
These are more ebooks than apps because there aren't really any games, projects, or progress reporting features.  They do have some interactive items to click on in the book to find out more. And they do have some good information.
But I just can't get past the title of these.  Why use such degrading language for education and learning?  We live in a culture of boldness and rudeness over grace, encouragement, and empathy.  Especially in the area of social media, there is way to much harmful criticism and destruction of people's humanity.  And using terms like "duh" does not really encourage empathy or support.
So for the purpose of learning humanity, empathy, and social skills in the middle school classroom and home, I would not choose this app.
Conclusion
So this is my list of the best and worst reading apps for struggling readers.  I could actually write a book with all of the apps that are available.  And even then I would have to write a book a year to cover all of the new apps being created.
But the ones that I chose as the best apps for struggling readers were the ones that seem to stand out the most and have been endorsed by the most educational experts in the field.
If you have discovered some other apps that have worked well in your classroom or family, please share in the comments!
Here are some other related articles that you may enjoy:
How to Foster a Love of Reading in Your Students
10 Excellent Techniques to Help Struggling Readers