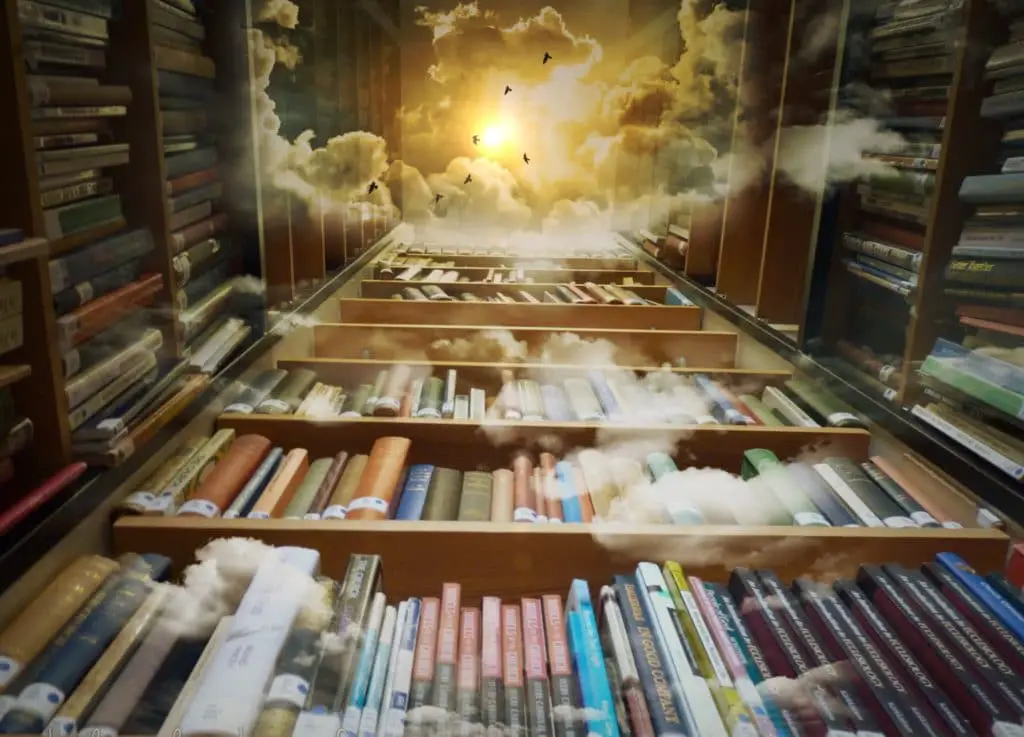 I have a short list of about 10 of my all-time favorite books, from my youth until now.  I loved several more books over the years.  But I bet my list is quite different from most everybody else's list.
So now take that scenario and apply it to 20+ elementary/middle/junior high students and see how varied that list becomes.  Don't forget the kids that absolutely hate to read.  Or the kids that are embarrassed because their reading skills aren't on par with the rest of the class.
So I thought back to some of my most successful book classes and researched how to best reach a great variety of students with the best literature.  I came up with  some ideas to grow a list of books that will make all of your students love reading/literature class (even the ones that say they hate books).  There is no way this can be an exhaustive list. With that being said, please feel free to share what has worked well with your students over the years.  Hopefully it will help us all to choose the best books for our class this year.
As always, book titles are links for more information or to purchase.
Avoid Books that Appeal to One Gender in Particular
If you have a book that concentrates on really only one girl who does all kinds of great girl things, you will lose all the boys in your class.  On the flip side, a boy hero that does only boy things with only other boys will lose the girls.  There may be an occasional book that breaks these boundaries. It is a very rare book that succeeds in this manner.  I think that  Treasure Island by Robert Louis Stevenson does this beautifully.  On a side note, this particular book link takes you to a book that amazes kids.  It contains top notch illustrations.
Know Your Students
So I have to admit that home schools take the corner on the market in this category.  Small private schools have the next best ability to do this early on as well.  They may not have had the students for long. But they have generally seen them around the school and/or had their siblings in class and were able to get to know them by association.
With all that being said, it is usually more important to gear the methods of teaching toward the students' personalities, abilities, and preferences than the book.  The book chosen certainly is important. You just need to gear the activities toward what you need to emphasize. This helps to draw all of the kids into participation mode.  This method works well in cases where you are assigned a book to cover that may not have as much over-arching appeal as you had hoped.  Sometimes it's not choosing the right book that is as important as what you do with the book that was chosen.
Choose Books that Have a Good Amount of Activity
For this age group, most of your classroom activity is focused on keeping things moving and keeping the kids occupied.  Books that concentrate on how someone is feeling or what they are thinking without any engaging activity tends to lose kids quickly.  Silent Spring by Rachel Carson exemplifies this point well.  It's a very good book, written about indiscriminate use of pesticides and the harm they were doing to the earth.  She wrote this in 1962, long before it became a worldwide talking point.  But as good as her point is, it would kill most of the kids in class to have to sit through that.
Let the Students Choose the Best Books for Them
This statement does not mean to let all the kids choose whatever they want to read without any guidelines.  What it does mean is find out what the kids are enjoying about the books you are currently working on.  Conversely, find out what they don't like about the current books.  This doesn't happen by actually asking 20+ students what they want the next book to be.  That would be disastrous.  You would end up with many vastly different books and a lot of disenchanted kids whose choice was not perceived as good enough.
What you can do is dialog with them regularly in spare moments about what they are/are not liking and then run with what they say.  Generally, kids will have pretty similar likes and dislikes about things they are learning, even if their interests differ.  Once again, success bears out in the methods you teach more so than the books you are using.
The best part of this is that the kids generally get so excited about your book choices.  They have no clue how interactive they were in the process of choosing.  This is a by-product of being engaged with your students.
Engage with Your Students All Day Long
This sounds like it doesn't even need to be said, but I am talking about more than just interacting during classroom discussion time.  I'm talking about the little snippets of time when you are helping them to clean up their work surfaces, waiting for them to get their coats and homework together at the end of the day.  Another perfect time happens when they are lining up for whatever the next activity is.  It tends to be easier for us to just be herding them from one place to another all day.  But sometimes we can make those few extra minutes between activities the sweetest time of truly connecting with the kids on a personal level.
This kind of interaction forms bonds with the kids that allows them to trust you on much more than a student-teacher level.  They will know that you aren't just listening to their words. You are listening to their hearts, their ideals, their dreams, their nightmares, their fears. How much more will they trust you with their words?  That is when you truly get to see what is important to them.  And once you know that, the level of instruction that you can give them goes so far beyond books.
Engage in Meaningful Classroom Discussion
This heading also sounds like I am stating the obvious.  Every teacher expects his/her words are meaningful.  They wouldn't be speaking them otherwise.  But what I am actually saying is much harder for us to do, especially when there are so many kids to listen to.  And some kids dread jumping into conversation more than others.  Some days I know I am listening to the kids, but then I realize, I was only listening to continue in conversation.  I wasn't actually taking in what they were saying.
This kind of listening cannot be done 100% of the time. But with conscientious practice you will accomplish it more and more often.  The difference it makes with how you relate to the kids is dramatic.  And as the year goes on, choosing the best books for the learning styles and personalities of your kids will be that much easier.
Choosing the Best Books for Fun
I have chosen books based on the best content.  I have also chosen the best books for grabbing the kids' attention.  And I have chosen the best books I could find for the purpose of teaching them how to be better citizens as they grow up.  I have used all of these criteria while still trying to keep the choices exciting and fresh for them.
But sometimes, teachers need to just make school fun!  Everybody needs to attend most of the day on most days.  So if we all have to be there, shouldn't we make the most of it in every way?
So choose the best books that will make them laugh.  Choose books that make them satisfied with where they are at in their life.  Choose books that allow them to still be kids.  Books that allow them to continue to develop their dreams and ideals are amazing.  And you can classify that as fun for them because it is what they are really interested in–themselves and making their way in the world in a very tough time in life.  One book that comes to mind in this category is I Funny by James Patterson.
In Conclusion
These pointers saved my classroom dynamic. They helped me to make classroom time enjoyable and exciting for the children. they went home feeling good about their school day.
I loved watching them talk about how excited they were to come to class.  Most of them would run up to me as soon as they got to class.  The first question they asked was, "What are we doing today?"  They got excited to discover how the activities would relate to what they were learning.
I can't even tell you how heartwarming it is when at the end of most classes, the kids don't want to leave to move on the the next part of their day.
If only we could be so excited about all of life.
For a great list of books to consider for your class this year, check out my link here.