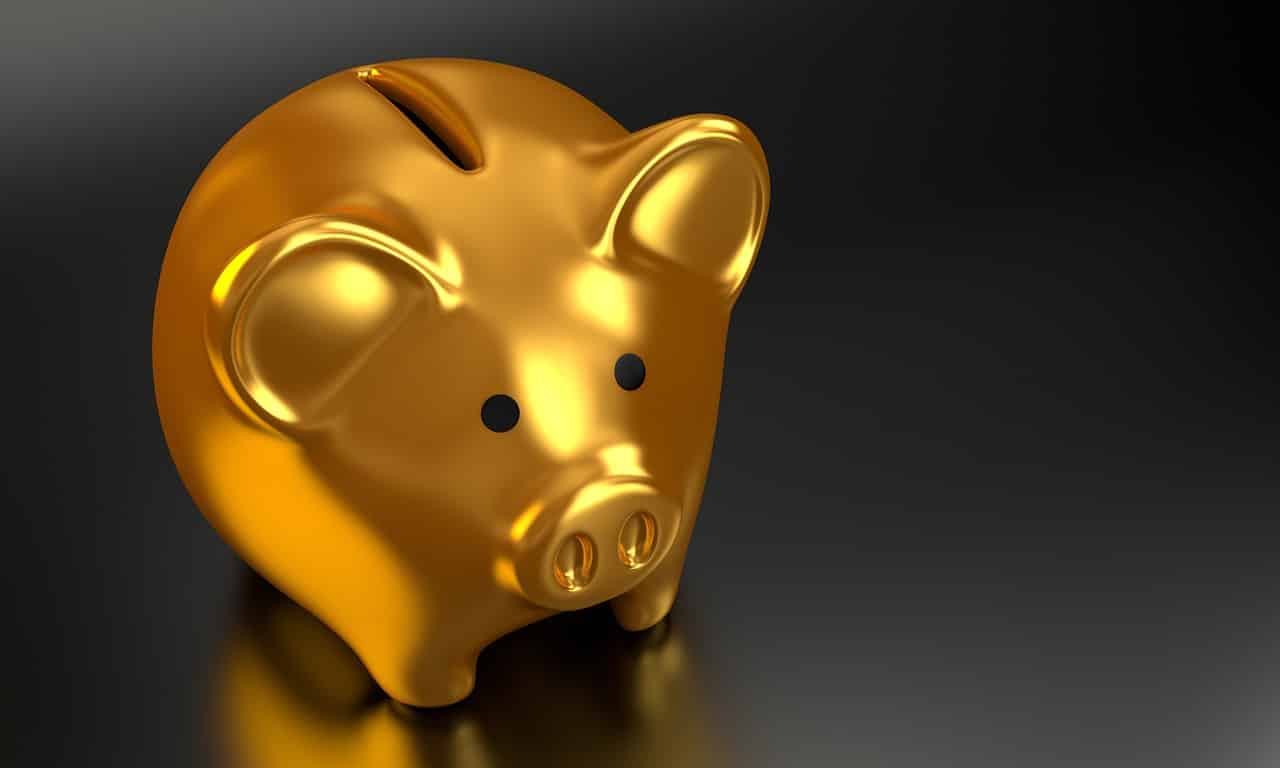 3D graphics image by Quince Creative
I am always trying to think of great ways to save money on classroom crafts.  Most kids–especially in the middle school range–love crafts. But quality crafting  gets very expensive.  This becomes especially true if you are shopping at the local craft store for each craft you plan.  That doesn't even take into account that a large class size means way more craft supplies.
In this article, I would like to share what I have learned about great ways to save money on classroom crafts without sacrificing quality, but rather increasing it.
Over the years, I learned some great ways to save money crafting in the classroom. I found ways to do it without sacrificing on quality of the projects we were doing.  These tips help with any classroom and any age.
But before I share those things I learned, let me give you some backstory.
The History
Every time I arrived at class and the kids started trickling in, they ran straight to the craft display area.  they wanted to see what was new that they would get to work on.  (They were also running in to see what the themed snack would be which was also on the display table!  But that is a whole different blog post.) And the vast majority of the time, upon discovering what was in store for them, there were squeals of delight.  Nothing makes a teacher more content than realizing you hit the nail on the head pleasing your students.  They love what you have planned for them. And they have no idea the educational value that you have added to their fun.  
I loved that they were so excited to come to Kids' Club.  And several  classes ran with more than 100% attendance because they would all come and some would bring friends and neighbors with them.
The Problem and a Solution
I have to admit, that excitement from the kids put a bit of pressure on me. I wanted to make sure that I planned activities that made them want to keep coming back (and bring their friends). But those activities also needed to be educational and  point them back to the lessons they were learning.
So because of that pressure I spent hours weekly scouring the internet for the "perfect crafts and activities" for the kids to do.  I learned, though,  that the more I did this, the easier it became.
One of the problems I faced frequently, though, was that my ideas overspent the budget by quite a bit.  But rather than throw out the idea I had (once I get an idea, I tend to be pretty driven about seeing it through to the end), I started trying to come up with ways to make those ideas affordable.  Once I set my mind to it, it didn't take too long to figure it out.  And over time, some of the things that I did became regular patterns in my crafting and activity planning.
So, after lots of years of late-night internet searching, shopping, and brainstorming, I can now share with you these 10 great ways to save money on classroom crafts.
And you can get to bed earlier knowing the work has already been done!
1.  Dollar Store
I realize that I am preaching to the choir on this one.  But it's probably the one thing that we are able to save the most with and still shop retail.  I bought picture frames for stained glass projects that probably would not have been very impressive had they been for pictures on the mantle at home. But their frames looked amazing with the stained glass.
Flameless candles, craft supplies (be careful, some supplies can actually be MORE expensive at the dollar store than at other locations, such as Walmart, Dollar General, or Big Lots), vases and floral supplies, toys, party and wedding supplies provide really good options.  These items work well for parties at the end of books as well as crafts and activities for the books themselves.  Go into the store with an open mind and take your time.  You will be surprised at the ideas you can come up with.
2.  Thrift Stores
This one is a bit trickier than a retail option.  You generally aren't going to find anything in supplies of up to 20 items or more of the same thing. The one exception to this is that a few thrift stores get donations from retail stores (like Target and Walmart).  They will often donate items that didn't sell well to gain back some of the lost revenue.  But the beauty of not getting the same exact item for everything is that the students generally don't have the same taste in the things they do.  They will not have a problem with things that turn out looking a bit different.  This rings especially true in the crafting arena.
Framed Again!
I hate to do it, but I am using the frames example one more time.  Honestly, frames tend to make up a lot of the craft ideas in my classroom because they really put a polished touch on the students' crafts.
So I needed some better quality frames for the class for paintings that they were doing.  The dollar store ones really weren't going to cut it for this project.  I knew about a month in advance that I would be needing 17 frames.  So every time I drove past a thrift store and had some extra time, I stopped in to get one or two frames that were good quality and no more than a dollar. (I broke that rule twice and purchased a couple of frames that were $2 each and one for $3.)
Within a couple of weeks I had all that I needed.  I actually got a couple of extra frames so that there would still be variety by the time the last kids got to choose.  It worked like a charm–no fighting ever ensued over frames, even at the end of the kids! And the kids absolutely loved getting to pick out the frame that they wanted for their project.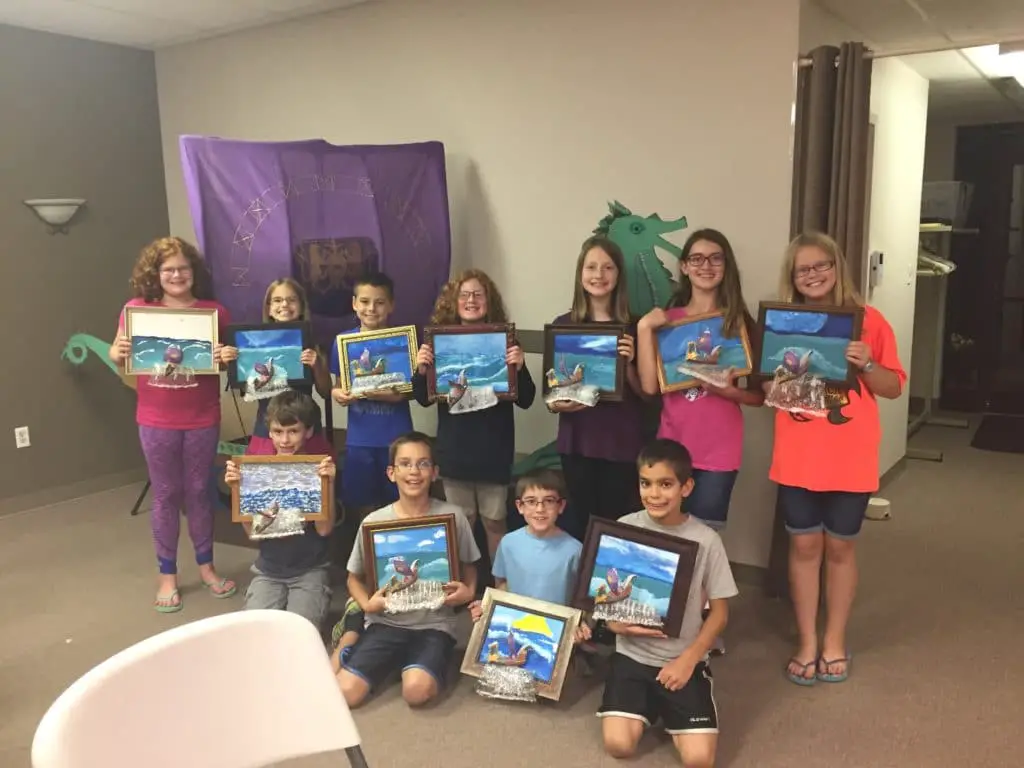 If I needed to recommend a certain thrift store, it would probably be Goodwill. They maintain a really good system of organization as well as color coding.  You can get in and out of there knowing that you got to see what you needed to.  And totally off topic, but they are also one of the most productive charities in America based on the percentage of administrative costs vs. money they use to help the community.
3.   Ask the Parents
There are some supplies many people will have in their own homes, but not necessarily in large supply.  Some examples are baby food jars, larger glass jars, paper towel rolls, tea cups, paper plates, and so many more things.  If you send a note home (or in online communication if your school has it), just make sure you do it a couple of weeks before you need the supplies.  I generally find that whatever I ask for I end up getting way too much of.
The same works for inexpensive supplies that parents would love to help out by purchasing.  I knew of a teacher that had a little section of her bulletin board that she reserved for a list of whatever supplies she needed for the classroom.  Then on days that parents came to help or attend meetings, they could easily see what was needed and help out.  The teacher didn't feel like she was putting pressure on the parents to buy supplies.  And the parents were more than happy to see a need and help out.  Another great way to do this is to keep a running list on a Facebook page/website.  This works even better in that it can be updated to the minute once supplies are no longer needed or if a new or urgent need arises.
4.  Used book stores
There are used books stores in most cities and towns in America.  Many times they keep piles of books that have been around for years that they know will probably not sell. Often they will give them to you or sell them for a remarkably low price.
Used book stores make one of the best resources for literature teachers since so many of their crafts can center around books.
Speaking of which, here is a link on Pinterest for tons of things you can do with old books.  You can tweak lots of these ideas to match the theme of whatever book(s) you are working on right now.
5.  Plan Ahead to Buy on Sale
If you planned your crafts out at least a couple of months, or you are repeating from another year, then you can pretty easily buy things that you see on sale ahead of time.  You can look online in your spare time for sales at craft stores in their flyers.  You can also check out the sales in-store if you are shopping for other things.  Some great examples of things to buy ahead on sale would be paints, glues, brushes, fabric remnants, decorative papers, beads, fancy stickers, or washi tapes. The possibilities are endless, and there are large numbers of items that go on sale weekly at craft stores.  Don't forget for bigger supply items, you can use your 40 or 50% off coupon in most craft stores.
Conclusion
There are always ways to save some more money on whatever project you are working on in class.  The biggest key to be successful at this is to be ahead of the game.  As long as you are planning early enough, you will always be able to take advantage of all of these suggestions.
Please share what has worked well for you in saving money without sacrificing quality.  Comment below!