Right now pretty much the whole country is shut down because of Coronavirus.  So finding the perfect virtual field trips from around the world is a great idea right now for lots of reasons.  But when all of life gets somewhat back to normal, this list is just as effective.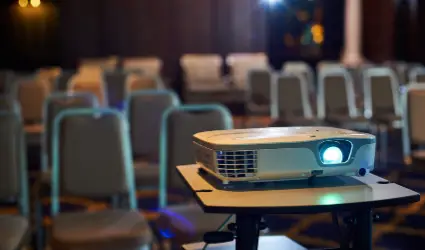 We cannot take field trips around the world with our students, even when all is right with the world.  But we can still expose our students to some of the most amazing places in the world without having to leave the classroom.
So I researched what the top tourist areas are in the United States as well as their corresponding (when possible) top tourist areas in the world and came up with this list.
Following are the top 8 places to visit in America and in the world along with access to the best virtual field trips.  Just click on the names of the Attractions to go straight to their official websites for more information.
The Chimelong Ocean Kingdom in China is the largest and best aquarium in the world.  It was built and opened in 2014 as part of the Zhuhai Chimelong Resort.  It is the 10th most visited theme park in the world.  The resort as a whole houses theme parks, luxury hotels, business conventions, tourism, and sports facilities all on one very large property.  
As for the aquarium, besides being the largest with 12.87 million gallons of water (one tank alone with 6.99 million gallons of water!), it also holds 5 Guinness World Records.  They are as follows:
Largest total water volume (12.87 million US gallons)
Largest single tank volume (6.99 million US gallons)
Largest underwater dome (39 feet in diameter)
Largest viewing window width (118 feet)
Largest viewing window height (27+ feet)
Most whale sharks on premises (5 or 6 depending on the report)
This last virtual field trip video below is longer than the others but did an amazing job of making you feel like you were touring right along with this family.  And the number of amazing attractions they captured was enough to make my son refuse to give me back my computer to work on this article!
Out of over 200 aquariums worldwide, the best and biggest aquarium in America is the Georgia Aquarium.
The Georgia Aquarium is the biggest and best aquarium in America.  It has thousands of living animals (the actual number is not published).  And it has more than 10 million gallons of water to house those animals and was the largest aquarium in the world until the Marine Life Park was constructed in Singapore in 2012 and Chimelong Ocean Kingdom in 2014.
The Georgia aquarium is the only aquarium in the world that houses whale sharks that are not in Asia.  They live in a 6.3 million US gallon tank.
These videos are the official virtual field trip videos that the Georgia Aquarium has released in light of limited education due to Coronavirus.  They will be continuing to release them, I believe, on a daily basis, so check on their Youtube channel frequently for the newest videos!
Another great feature you will find on the Georgia Aquarium website is several live webcams featuring various areas of the park.  Here are the current ones:
Beluga Whale
Piranha
Southern Sea Otter
Jellyfish
Ocean Voyager
Indo-Pacific Barrier Reef
African Penguin
California Sea Lion
The website also puts up scheduled feedings and other special features of things that they staff is doing while the park is closed.  And you are able to watch all of those things on the webcams!
Finding the best zoo in the US and the world proved to be way harder than finding the best aquarium.  There are mixed reports, awards and reviews everywhere and no definitive answer.  So I went by the two places that got the most reviews for being the best.
The San Diego Zoo was actually deemed the #1 zoo in the world according to their website.  And I actually did see that on Trip Advisor–and on Youtube.  So maybe this was the elusive definitive information I was looking for.
Anyway, while being at the zoo would be amazing, their website actually has an amazing lineup of live webcams and educational videos featuring various areas of the zoo.  This makes their site a perfect stopping place for a perfect virtual field trip for your students.
Here is what the webcams feature:
Baboon
Polar Bear
Ape
Koala
Giraffe
Burrowing Owl
Elephant
Tiger
Condor
(Not live) Panda
And here is the link to the list of 20 videos.  Each of the videos is really short and the perfect amount of info for your kids to take in and get a good working knowledge.
Even better than those resources is the series of 30 videos on Youtube  called San Diego Zoo Kids TV.  The first video explains the purpose of the series.  It is to bring the zoo to kids that are in hospitals all over the country that can't go out to the zoo.
Grab a couple of tissues for that first video that explains the series.  It would also be a great time to have a conversation with your kids about these children.  And then enjoy the 29 other videos that feature some amazing aspects of the park.  I'll get you started right here:
When I started researching botanical gardens, it got very difficult because every one was better than the last one.  If only I could go to each one of them at some point in my life.  But then that's what virtual field trips are for, right?
Anyway, back to Nongnooch topical garden.  It is situated on over 600 acres, bought by Mrs. Nongnooch Tanascha and her husband  in 1954 to grow their own gardens based on the flora that had amazed them around the world.  It was finally opened to the public in 1980 so that Mrs. Nongnooch could share her pride and  joy with the world.
Her passion for the gardens resulted in being most likely the best botanical garden in the world.
Nongnooch Botanical Garden is known as the Wildest Botanical Garden in the World.  This video will make you want to put it on your bucket list sooner than later!
The Longwood Gardens are situated on over 400 acres of land in Kennett Square, Pennsylvania.  There are a whopping 21 indoor gardens, 27 outdoor gardens, and 4 fountain gardens to date.  You can access pictures of each one of these on their vast website.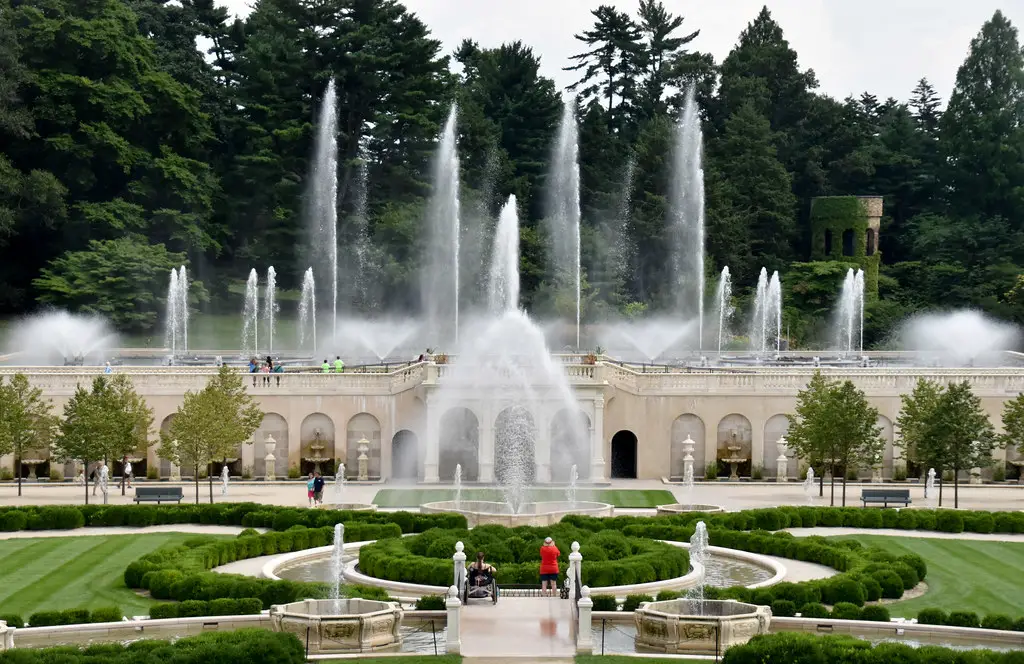 They have constant events going on here.  And besides all of the North American flora, you can experience specimens from Australia and South Africa.  There is almost too much to do here even virtually.  You could definitely do some binge watching.
I will get you started here:
I have to admit, this one is only a half hour from my house and my family has been there countless times.  Just going there for Independence Day every July is more than amazing.  To hear the fife and drum corps as they walk through literally makes everybody stop in their tracks to watch and wonder.  Feeling the beat and the sound of the drums and fifes literally through your body is unlike anything you've experienced before in such a setting.  It's absolutely amazing.
But it's also absolutely amazing to see Colonial Williamsburg at Christmas time.  And at Springtime when all of the new flowers and plants are emerging.  Aaaand in the fall when leaves are turning every bright hue imaginable.
So actually, it is always a good time to check out Colonial Williamsburg.  And I bet you can find all of these online.
There are webcams on their website (click here) so you can see what is going on at various places around the living colonial community at any given time.  I have to say it was very weird to see the whole thing totally empty.  It is public space so there is never nobody there, at any time of the day or night.
Here are a couple of my favorite virtual field trips for Colonial Williamsburg.  My kids had a great time watching them and comparing them to when they were there.  It was a unique and fun experience!
Also, if you check around the resources on their website, you will see tons of activities for your kids.
Ancient Egypt
Ancient Egypt is for sure the ultimate virtual field trip.  There is no school in America that is taking a casual day trip to go see it, as amazing as that would be.
Ancient Egypt has fascinated me since I was a little girl.  And with or without Coronavirus, I have still never made it there.  So this is a perfect virtual field trip even in a normal school setting.
Egypt was one of the longest lasting nations, lasting for thousands of years.  It was most notably a nation when Upper and Lower Egypt were unified by Pharoah Menes in the 3000's BC.  It remained a world leader until the 330's BC, when Alexander the Great invaded.
The Egyptians were known for their advanced civilization.  They did things like brain surgery, and of course, the pyramids, which we still cannot duplicate with our current technology.  Also notable is the fact that they developed the 365-day calendar that we still use today.
If you watched a video every day for the rest of your life (regardless of how old you are now), you would not have enough days left to see them all.  So I will just share a couple of them with you.
Conclusion
So this is my list of some of the most perfect virtual field trips in the world.  I hope that you and your families (and students if you are using this in your classroom) enjoyed them all.  We had a great time with them!
Let me know which ones were your favorites or what your other favorite virtual field trips around the world are.
If you liked this article, I think you will like the following ones as well:
Smartest Technology Finds You'll Love for Your Classroom
What are Emerging Technologies in Education?
Creative Ways to Integrate Technology into Lesson Plans
The Impact of Technology on Literature
How to Take Advantage of Technology in the Classroom Part 1