We all know introverted people.  They come from all walks of life and all ages.  And we know that some people are extremely introverted while others are only mildly introverted.
So what makes people, and students in particular, introverted, and how can teachers encourage introverted students?  Research has shown that people are born introverted or extroverted, but that their experiences will further form their tendencies as they grow up.  And upon assessing their students, teachers can use their relationship with their students to nurture them in ways that develop this element of their personality in healthy ways.
Read on to find out what the research says as well as several ways that teachers can encourage introverted students to be the best that they can be.
The Research
There is actually a lot of interesting research out on the subject of introverts and extroverts, terms coined by Carl Jung (himself an introvert)  in the early 1920's.  While there is certainly good evidence that introverts and extroverts are "born that way," there is also good evidence that your early years continue to form you one way or the other and put you wherever you end on the spectrum.  Of course, nobody is entirely introverted or extroverted.
You can read more fascinating information about this in this article from Bustle.  I have to admit, this was a super fun article to research  because the information was so incredibly interesting!
Also, here is a chart that shows the range of introversion and extroversion in the general population.  It would not be much different among children.
I would like to look at ways that  teachers encourage introverted students, but first, I would like to share my personal experience growing up as an introverted student.
My Unusual Personal Experience
As an adult reading about school experiences across the country for students of all ages, I have learned that my school experience was not nearly typical.  And for that I am so grateful.
I was a very introverted student.  I was not pretty and wore glasses at the age of 10.  And I will assure you that they were not good looking glasses.  I was not popular.  And my  family didn't have a lot of extra money.
Add to all of this the fact that I was raised in a small town. You would think from this description that my school experience would have been a poor one.
But it wasn't.  Maybe because it was a small town, we were all like extended family.  While my appearance or glasses came up a couple of times, I laughed it off with the offending party.  And they never really brought it up again.
I was bullied a couple of times.  But both times, I acted unfazed and other students were quick to step in. They did not allow bullying of a fellow classmate.  After those couple of times, it never happened again.
Introversion and Teachers
And as for my introversion and teachers, while it was very easy to hide among hundreds of students,  a few of those teachers did see me.  And they were sensitive enough to show that they could see me.  They did it with well placed compliments and casual conversation.  I later realized it was their way of making sure I was supported.
I had a very difficult home life which made it even easier to hide in my school.  And I later realized that while I wasn't talking about it, those teachers were seeing it.  And they were doing things behind the scenes to help and encourage me that I had no idea until years later.
It was those teachers that changed the course of my life.  I knew that they cared.  And even though I wasn't opening up to them about my struggles, I knew that they still had my back albeit in an unspoken way.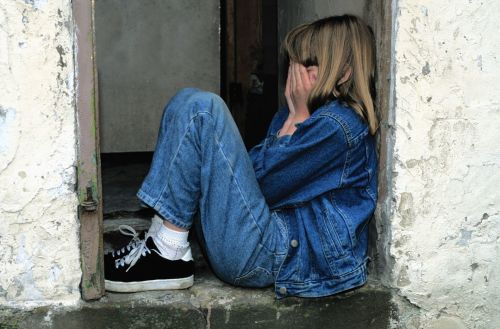 And that unspoken encouragement is what has helped me to be able to work with and support the children that have come through my classes through the years.  Plus my own introversion has helped me to easily recognize it in those students and act accordingly.  It has helped me to enjoy them, whether they are struggling with issues in life or having an easy time of it.
So with that, now let's look into some ways that teachers can encourage introverted students.
1.  Don't Try to Change Them
Being introverted is not a shortcoming.  It is an element of personality.  Trying to force someone to be less introverted would be like trying to tell them they can no longer like chocolate.
So while introverted people can adjust their behavior to make life work in their circumstances, it doesn't make them less or more introverted.  They are still the same person.  It certainly does not encourage introverted students.
And when teachers try to make introverted students do things to "get them out of their shell," it generally just makes life more miserable and makes them less motivated to become more of what the teacher is trying to get them to be.
On the flip side, it doesn't mean to ignore them and let them stay in the corner, so to speak, either.  You can encourage them to come out a little bit.  And as they get more comfortable, they will.  They will get more verbal and more active within groups.  But not if they are forced.  Forcing anybody almost never helps them to improve.
2.Give Them Plenty of Space
One of the biggest strengths that introverts have is that they are generally very self motivated.  They don't need someone looking over their shoulder to make sure they got their stuff done.  And you rarely have to repeatedly ask them to do things.  They generally get it the first time.  Or pretty close to the first time.
So when you give them assignments or whatever the classroom expectation is, you can generally expect that they are going to get it done pretty well and on time.
I do understand that not all introverts are exactly the same, so this is not a hard and fast rule.
One way that you can work with introverted students to make sure they are keeping up before an assignment is late is to ask them in passing how it's going.  They will be glad you cared enough to ask and also grateful that you weren't expecting them to give you a public update in front of everyone during class.
If you do have an introvert in your class that is not self motivated, you can still work well with them.  Just make sure  you aren't calling them out publicly.  And you can encourage them to progress as long as you are not hounding them.
But then honestly, balance is key with all of your students, not just the introverted ones.
3.Teach the Whole Class How to Relate to People in Beneficial Ways
This is something that your introverted or extroverted students, for that matter, should be learning without even realizing that they are part of the reason you are teaching this. This kind of teaching happens throughout the year at times that you are able to bring character and personality traits into the discussion.  Some opportunities to do that are:
When discussing characters of literature books
When discussing historical figures
When discussing moral issues in government, history, politics, or virtually any other subject that you can be talking about character or personality traits.
When discussing moral or character issues in family, work, social groups, social media, or any other situations in which they are relating to others.
Because this is such an all-encompassing factor in teaching, it is to your benefit that you can teach these concepts without any of your students feeling like a target.  These are ways of dealing with themselves and others in real life.  So you can teach it broadly enough that they won't feel like you are singling them out.  But they can certainly make the connections to the points you are trying to drive home.
4.  Be Mindful of Introverts When Doing Group Activities
Introverts don't necessarily dislike being in groups.  They just don't like being the center of attention in the groups.  This is especially true of larger groups.
There also may be certain personalities that are more difficult for them than others.  That is the same for all of us.
They could be fine in a large group setting that they are able to contribute without all eyes on them and feel comfortable.  But then they could be extremely uncomfortable with a project that you assigned them to pairs to do.  While one is a large group, they are not necessarily out of their comfort zone.  And for the paired activity that they only had one partner to work with, if that partner was not sensitive to the best ways for them to work together, it would make them more miserable than to be in the large group.
The answer for this is pretty easy.  It's something we should be doing for all of our students, not just the ones that are introverted.
What Not to Do
Don't split kids up into pairs or working groups until  you have spent enough time with them to know how they will work with others.  Also you will want to spend some time in class discussing what working in large groups should look like for them.  You also wouldn't want to pair two class clowns together because they would get nothing done.  I'm sure you can think of lots of other ways that it would be harmful to put certain groups of kids together.
One huge warning here:  be careful not to pair kids up that are distinct opposites thinking that they will balance each other out.  That usually ends up in nothing productive getting done on either side.
What to Do
Knowing your students and planning activities accordingly is the key to success in your classroom.  This bears out whether you are talking about introverts, extroverts, or any other personality or element of personality that could come up.
And we generally have a good handle on those issues within the first couple weeks of school.  It really doesn't take long.
Picking up on how they like to work with others is one of the best ways you can encourage introverted students.
One more good idea is to spend time weekly on specific teaching regarding social emotional health.  I have an article here that can give you several great books to work through with your students  on these issues.  And the benefit to all of these books is that they aren't overly involved.  So you aren't sacrificing a huge amount of classroom time.
5.  Pay Attention to Their Body Language
Although not all introverts do not like to talk or speak out (generally just in situations that they are uncomfortable in), some will choose to be quiet and let others speak the vast majority of the time.  When I was growing up and sometimes even now, I will not speak up because I feel that everybody else is doing just fine with the discussion without me having to weigh in.  And that is okay.  Not everybody has to comment every time.
But for those students who almost never speak up, you are going to need to get some feedback.  By watching their body language, you can get a pretty good idea of when they are comfortable and when they are not.   Asking them discreetly if there is anything you can do to help them when you see they are struggling will go miles in showing them that you are noticing and that you care.  And that will do more to encourage introverted students to "come out of their shell" than any activities that they feel are forcing them to go in a direction that they are not comfortable going in.
And that directly leads us to our next point.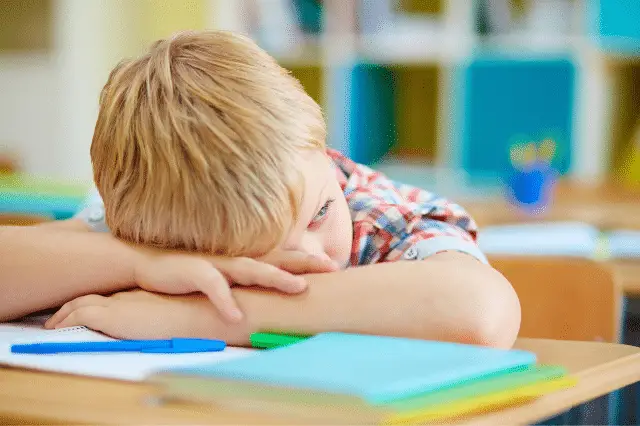 6.  Don't Force Them to "Come Out of Their Shell"
Back in my earlier school years, there were a couple of teachers that took the position that being introverted was a character flaw and they were going to get it out of us if it took them the whole year.  While their intentions were good, their delivery was disastrous.
Pairing up introverts with extroverts, doing large group activities with no flexibility for the kids in them to do what worked best for them,  or calling kids out because they felt like every student had to participate equally in classroom discussion are perfect examples of things that will not work in your classroom.  These things will not encourage introverted students. They will frustrate everybody and make it impossible for anyone to concentrate on the task at hand.
I don't think there are many classrooms operating this way anymore, but it does go just a step or two farther.
Making study habits pleasant  for your students will  have the opposite effect.  They will be eager to see what you have for them to do and they will be excited about finishing those assignments and working with those other students that you know they will enjoy working with.
So with the same class, same materials, and same lesson plans, you can have vastly different results based on your organization and set up of the activities.  Making sure that your students' social emotional needs are being met is key to your success in these areas.  And it is key to the success of encouraging introverted students to thrive in their setting.
7.  Don't Overlook Introverts Because They Aren't in Your Face
Of all of my suggestions so far about how teachers can encourage introverted students, this one might be one of the toughest.  And the simple reason for that is because when you are dealing with 20+ students on a daily basis, it gets difficult to take in all of the details.  And sometimes you can see what is going on with the introverted students(s) in your class but you just can't get over to them with all of the needs that arise on your way over to them to take care of their needs.
All I can say about this is that none of us can catch everything all the time, but be sensitive and aware of what is going on.  Then if you can't take care of it at the moment, you can revisit it before then end of the school day.
Even if you had to go back and address the issue later, I can promise you that the introverted student that you just noticed and showed that you were paying attention to will be very grateful.
8. Dispel the Myths of Introverts
Being introverted doesn't necessarily mean they don't like social interaction.  In fact, being human pretty much means that you need human interaction in order to live and thrive.  It just means that the interaction that they desire is not overly loud and crazy, but more calm and organized.
Don't assume because there is no talking going on that there is nothing going on in their head.  Many times the silence is because their minds are going a million miles an hour and they are too busy processing those thoughts to be talking.
Introverted doesn't necessarily mean shy.  While there are a large number of introverted students that are shy, it isn't a 100% correlation.  Shy refers to somebody that is faces anxiety and fear regarding social situations.  But being introverted is more about thriving in calm environments.
Introverted students are not snobby.  Many times people think introverted people think that they are better than them because they aren't bothering to talk to them.  It isn't really that way.  They just generally prefer to think about what they are going to say first before just talking.  They also may just prefer to let others talk because they may not have anything new that they think needs to be put out there.
Not talking because they don't feel a need to talk is not a shortcoming.  It is actually a strength.
9. Stop Using a Grading System that Rewards Only Outward Signs on Learning
Because the classroom is filled with usually 20 or more students,  it is not unusual for the loudest and most outgoing students to speak up first and be the most heard.
Introverted students probably don't mind that much if at all.  But to never contribute anything in class is probably not the best answer either.
So to find a happy medium is a good idea but easier said than done.
Requiring equal participation in class in order to be considered adequate participation is a problem.  If your introverted students are learning the material well without being the center of attention in class, it is okay.  Sometimes we forget that the point of school is that the students are learning material well.  And those students are all going to prefer learning in different ways.  So allowing them to communicate their learning in ways that are more comfortable for them is a great way to do that and grade them accordingly.
Giving students a choice between an essay or a speech to deliver what they have learned is a great way to let them use their strengths.
Maybe Just a Little Bit
So one final point I would like to make regarding encouraging introverted students in your classroom activities is that pushing them just a little bit can actually be beneficial to their learning and social emotional development.  We all grow when we step just a little bit past our comfort zones.  And that is applicable to introverted students as well.
Conclusion
The bottom line here is that all students need to feel safe and that their needs have been tended to.  And as teachers, it is a super tall order, but still necessary that we are in tune with all of their students.  If we can't relate to them on a personal level we cannot properly serve them as teachers, and help them to learn and grow.
And on a final note, I would like to share with you one of my all-time favorite books.  It is Quiet:  The Power of Introverts in a World That Can't Stop Talking.  (Click on the title to go to the Amazon link.) I love this book so much because it speaks of the strength of introverts.  Because at the end of the day, introverts are not defective.  They just process differently, and in many ways, better than others.  And that is just fine.
Here is a Ted Talk by Susan Cain regarding the power of introverts:
What are some of the ways you have been able to encourage introverted students in your classroom?  I would love to hear more ideas.  Feel free to comment below!
If you enjoyed this article, you will also love the following article:
How to be Encouraging in the Classroom