Introduction
My friend Chloe (known as Nyxie online) writes an excellent blog that addresses issues with mental health and eating disorders.  The reason why her blog is so good is because she has struggled with Anorexia Nervosa, depression, and anxiety and found ongoing recovery and support in those areas over a very long period of time.
I am eager to share this post from Nyxie's blog about students with eating disorders with you.  I hope that it helps to increase awareness and support for the students worldwide that deal silently with these issues.  May we all come together as a community to help these students to find peace, support, and recovery.
How to Identify and Help Students With Eating Disorders
by Chloe Nyx Faulkner
I'm not a teacher, nor have I ever had the desire to become one. Even the thought of one day being a lecturer at a local university sends my stomach into flips. It's not that I hate the idea of teaching, it's all the responsibility that comes with it. This is especially true in regards to the responsibility surrounding mental health.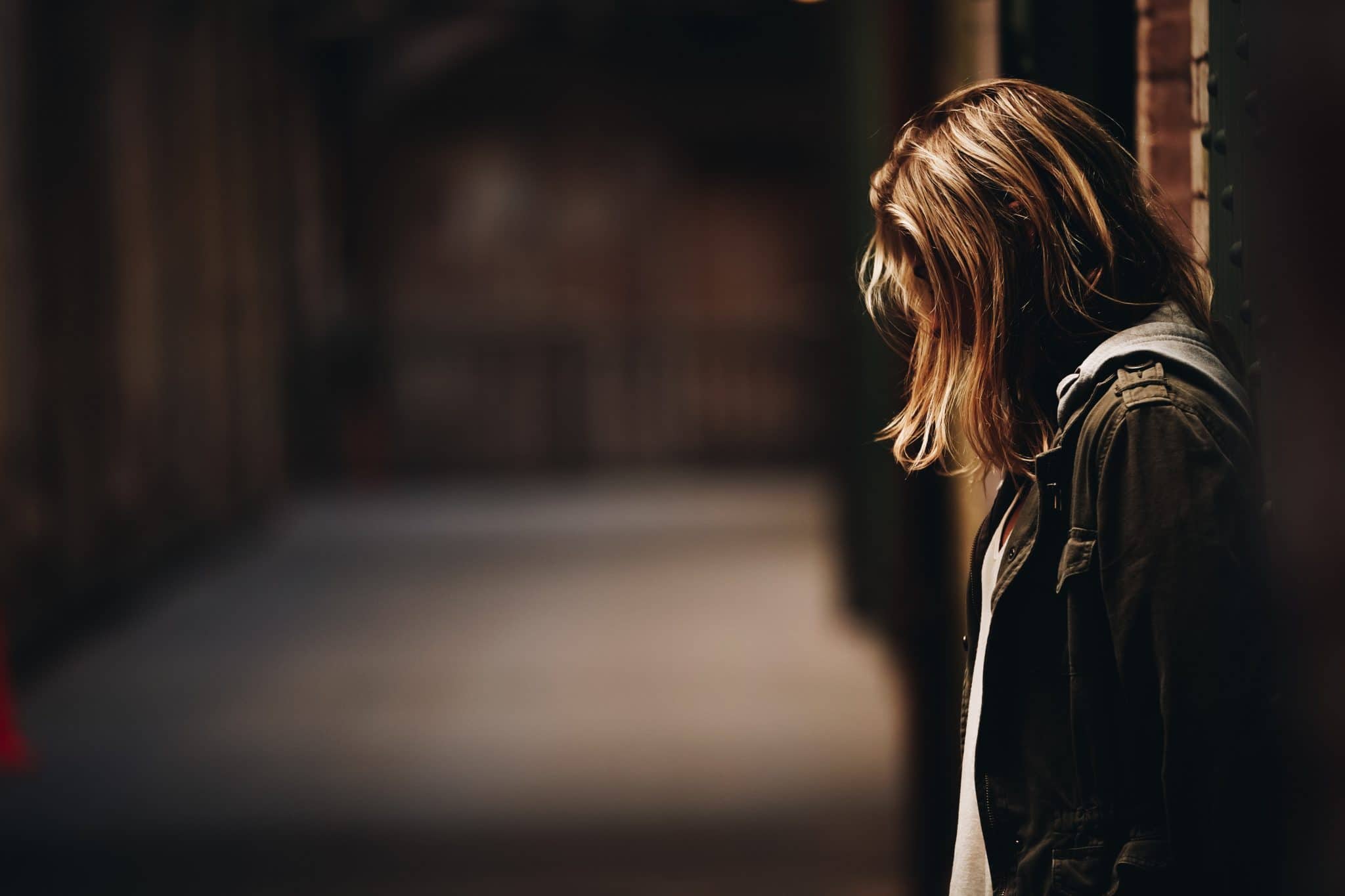 My sister is a qualified teacher. When asked if they had any sort of mental health training, she informed me that there had been next to nothing on the subject of mental health in schools. Although briefly covered in university, Emma stated that 'training' was on the job.
Having dealt with some troubled children and teenagers during the course of her short career, she's adamant that the quality of mental health among her students has been significantly more troubling than she had anticipated.
"Mental health issues are becoming more prevalent within schools and universities than ever before."
This is in line with statistics released by The World Health Organisation. 20% of the world's children and adolescents have mental health issues. According to WHO, about half of all mental disorders begin before the age of 14. That's a hell of a lot of young people who are left suffering from a very young age.
In regards to eating disorders, although they can affect anyone of any age, young people are particularly vulnerable. 50% of all those who have experienced an eating disorder will never recover fully, therefore it's imperative that these disorders are spotted and treated quickly. Teachers, lecturers, and staff within learning environments are in a prime location to be able to spot the signs of an eating disorder, and it's important that these issues are being acknowledged and addressed correctly.
"The quicker an eating disorder is treated, the better the chance of a full recovery."
I'm doubtful that there are many people out there who have never heard of the term 'eating disorder'. However, in case you haven't, or simply want to find out more, then please visit the NHS's brief overview.
---
How to identify students with eating disorders;
When choosing how to research this particular post, I got in contact with Sarah Stevens, an eating disorder counsellor to help explain how education providers may be able to identify an issue in one of their students.
How can education providers recognise students with eating disorders?;
"Initially, the tutor may notice changes in mood and/or behaviour. Depending on the particular eating disorder the student may begin to withdraw socially, avoid eating in public, with friends, etc. They may make out they have already eaten when really they are avoiding it.
For a student who purges, it might be that the tutor begins to notice they leave the table within minutes of finishing during lunch periods, they may take to chewing gum, and using perfumed products to hide the smell of vomit.
The student may begin to get highly anxious about work. People with anorexia can have a perfectionist streak which often rests its head at stressful times like exams."
What are the outward signs to look for?
"The obvious things a tutor can notice is a change in weight and muscle mass. Although not often discussed, muscle dysmorphia is on the rise with young men falling prey to feeling 'not good enough' and therefore pumping up at the gym. When the workouts start to interfere with school work, social life, etc, there may be an issue."
There are so many signs you can look for that Sarah couldn't possibly discuss them all. These can be behavioral, emotional and physical changes that you've picked up on as a teacher/lecturer such as;
Sudden changes in grades and performance and school
Mood changes
Evident tiredness
Sudden weight changes
Increased absenteeism from class.
As an education provider, there are some signs which will be less obvious from your perspective. These include things such as;
Depression, anxiety and even self-harm. These could also be indicators of other issues.
Bullying from other classmates
Obsessive talk in regards to food, weight, and shape
A sense of low self-esteem.
Unless obviously stated by the student there is no tell-tale way to determine exactly what is going on inside someone else's head, and therefore it's up to the deduction skills and digression of the teacher to determine the student's possible mental state.
Please note; These are not definitive. It should also be noted that as an education provider, you are not qualified to diagnose. This can only be done by a mental health professional. Your involvement should be purely a pastoral and supportive role.
---
How you can help students with eating disorders;
Whether you're supporting a child with a known eating disorder or encouraging them to get help for the first time, there is no question that it can be a delicate matter. As education providers there are obvious signs you can identify with and other, less obvious signs which may go unnoticed.
How can education providers help a student?
"Essentially the tutor can simply ask the student if anything is bothering them and if there is anything stressful happening in their lives. It's important to be reassuring and compassionate and to encourage the student to speak with a trusted adult."
Ideally, the tutor will be sensitive to the pupil, not saying things like "you look fine" as this can trigger the student to act out in the ways that are unhelpful to them. The tutor can provide a listening ear, supporting the student to go see a medical professional and ideally model a healthy relationship with their own body and food."
There are obviously certain channels to go through in order to report a potential problem with a student. As mentioned by Sarah above, speaking to the student outright is the first approach. This should be carried out in a professional but compassionate manner, and the education provider should remember to remove all judgments from their mind. Moreover, it's important to remain calm yourself, so as not to raise alarm within the student.
It's highly likely that the student may refuse to accept help or even acknowledge the issue. In this case, it can't be forced, and there is nothing you can do to force someone in to help. Keep an eye on the student for any follow-up, and ensure that they are aware you are there to listen if ever needed.
Create opportunities for confiding;
In some cases, students may find it easier to come to you first. By making the first move they may feel more in control of the situation, removing the aspect of their choices being made for them.
Create safe spaces for them to speak with you. Suggest them staying after class to discuss schoolwork, encourage them to speak with you about any fears or troubles they may be having and maybe start with the simple question;
"You don't seem yourself lately. Is there anything you want to talk about, or anything I can do to help?"
Avoid an outright discussion about weight and food as this could easily scare the child. Instead, focus on listening to them, and work on building up your mutual trust. You may be the only person who's actually listening to them and for that, they'll be very grateful.
When to get pastoral care involved;
If a child is raising concern it's important that you contact the person in charge of pastoral care within your facility. It may be the case they're already aware of the issue, or they may enlist your help in regards to 'keeping an eye' on the student.
---
It never ceases to amaze me the gems I can find among library shelves. I came across this book earlier in the year when researching another, related topic. It was a refreshing read about mental health in a school setting and would be extremely useful to any lecturers or teachers dealing with children.
John Tomsett provides an honest and empathetic approach to the subject of mental health within schools. His knowledge of the subject allows him to provide some much-needed advice on how to handle situations in a school setting.
It's safe to say that all schools should have a copy of this book on hand. Failing that, education providers can easily pick it up on Amazon using the link above.
---
It can be daunting and scary to deal with a student with an eating disorder.
It's important to remember the following;
"This is a mental health issue which can come about due to various pressures at home as well as those in school. Grief, bullying, low self-esteem, relationship issues, illnesses, and many other reasons can trigger the development of an eating disorder. All the various different types of eating disorders are complex and whilst individuals may have similar behavioural patterns, each individual needs to be considered in their own right."
As an education provider on the front lines, you have the ability to provide help for students byways of a listening ear, or a friendly face. Children and teenagers are often in a place where they may feel reluctant or scared to confide in adults for fear of losing their control, therefore it's important that you remind them you are here to listen, not dictate.
Remember yourself in all of this; We're only human and we aren't built to read minds. Don't beat yourself up for not noticing a problem sooner. Your mental health is important too.
For more information on students with eating disorders;
Related Article
Here is a related article for you to to check out:
10 Perfect Picture Books to Teach Middle Schoolers Emotional Intelligence:  Some are Free!